Wattsense
Wattsense & Choovio collaborate to revolutionize Smart Building Management with LoRaWAN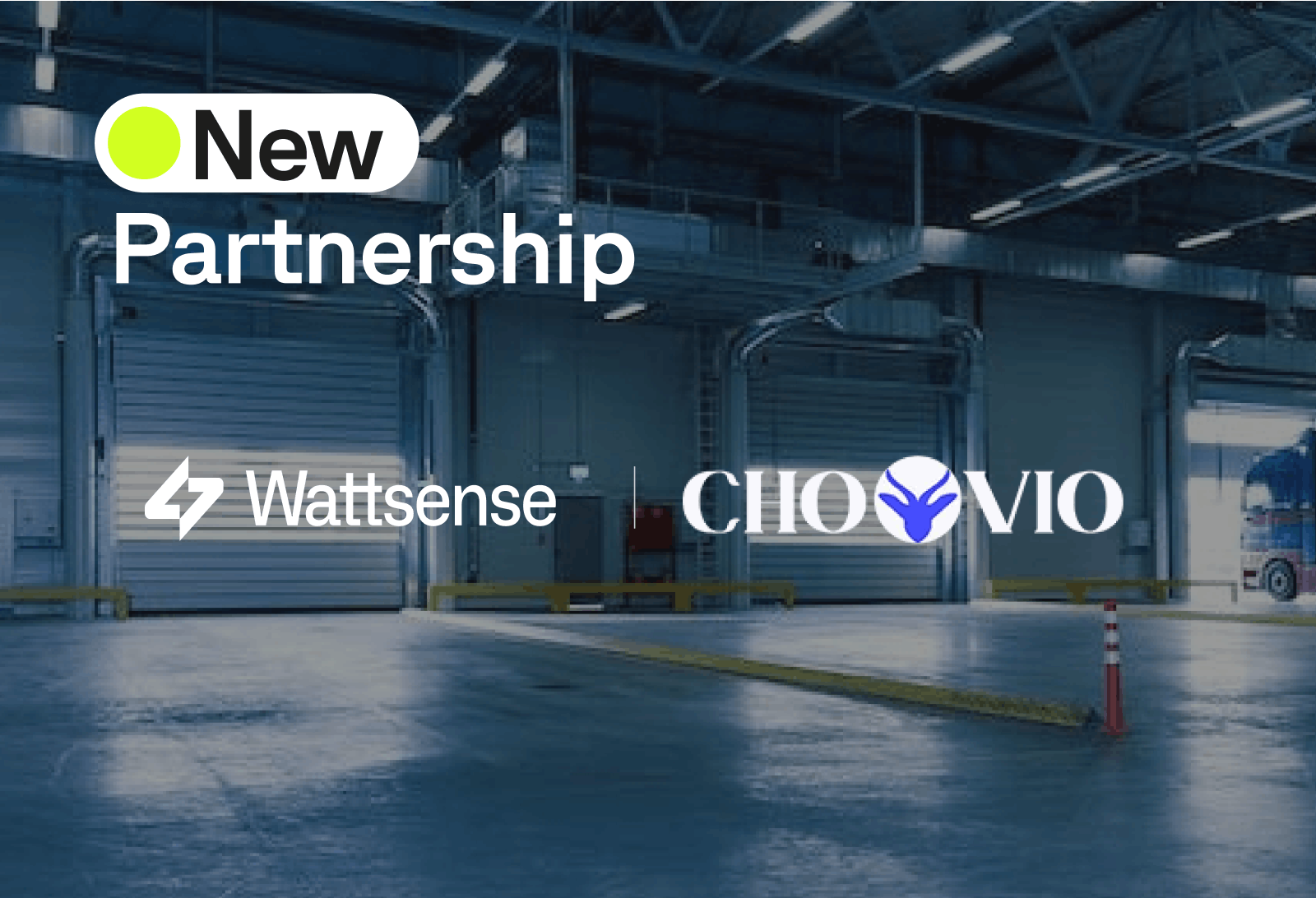 Wattsense, a provider of cutting-edge Smart Building technology, has partnered with Choovio Inc., a prominent distributor of LPWAN (Low Power Wide Area Network) products in North America. This collaboration ushers in a new era for property owners and facility managers by enabling remote access and monitoring of vital building systems using LoRaWAN technology.
Wattsense: revolutionizing Smart Building management
Wattsense is at the forefront of innovation in the Smart Building sector, offering a comprehensive connectivity solution that empowers property and facility managers to access and monitor a wide range of building systems from anywhere, including but not limited to boilers, sensors, chillers, submeters, lighting, ventilation units, HVAC (Heating, Ventilation, and Air Conditioning), and BMS (Building Management Systems). 
At the core of Wattsense's technology are two products, the Wattsense Tower and Bridge:
Designed to integrate seamlessly with all types of equipment and Smart Buildings sensors and actuators. It offers data collection, alarms, analytics, and remote control. With the Wattsense Tower, users gain real-time insights into building systems' performance and can make data-driven decisions to optimize energy efficiency and occupant comfort.
Ensures secure and efficient communication; more powerful than your regular LoRaWAN gateway, the Bridge collects data on-premises or through a private Cloud network. An on-premises product like the Bridge is crucial for use cases, where protecting sensitive data is paramount and comes with certain limitations.
Choovio Inc.: Expanding the reach of LoRaWAN technology
Choovio Inc. specializes in distributing LPWAN products, including LoRaWAN devices, and has earned a reputation as a trusted partner in the North American market. Their expertise in LPWAN technology aligns perfectly with the Smart Building solutions provided by Wattsense.
Key Highlights of the Partnership:
Comprehensive Building Management: The collaboration between Wattsense and Choovio Inc. provides users with an extensive suite of Smart Building solutions that harness the power of LoRaWAN technology. This technology facilitates efficient and cost-effective data collection and monitoring across many building systems.


Remote Accessibility: With the Wattsense Tower and Bridge solutions powered by LoRaWAN, users can remotely access and monitor their buildings' critical systems, providing greater control, enhanced efficiency, and reduced operational costs.


Technical Expertise: The partnership combines the technical expertise of Wattsense and Choovio Inc., ensuring that customers receive best-in-class support for successfully deploying Smart Building solutions using LoRaWAN technology.
Market Advancement: Wattsense and Choovio Inc. are committed to advancing Smart Building technology across North America, making it easier for businesses to implement state-of-the-art solutions that improve sustainability, comfort, and overall building performance.
"We are excited to collaborate with Choovio Inc. to redefine Smart Building management in North America," said Romain Philipon, Global Account Manager at Wattsense. "Our combined expertise and innovative solution, including the Wattsense Tower and Bridge, unlocks the full potential of buildings, enhancing both operational efficiency and occupant satisfaction."
Farhad Arvin, CEO at Choovio Inc., also expressed enthusiasm about the partnership, stating, "Choovio IoT Solutions is dedicated to providing the most advanced LPWAN solutions to our customers. Partnering with Wattsense allows us to expand our offerings into the exciting realm of Smart Building technology, delivering unparalleled value to our clients."
Together, Wattsense and Choovio Inc. are poised to transform the Smart Building landscape across North America. This collaboration promises to revolutionize building management, making it smarter, more efficient, and more sustainable than ever.
For more information about this partnership, please visit: https://www.choovio.com/