Building Management System
(BMS system)
There's a fast way to reduce energy expenses, optimize building equipment performance, and enhance occupants' comfort, all while complying with national directives. A Building Management System, or BMS, gives you full control of your building.  By installing or retrofitting a BMS, you can quickly and easily take control of your building and achieve a wide range of benefits, in one cost-effective solution.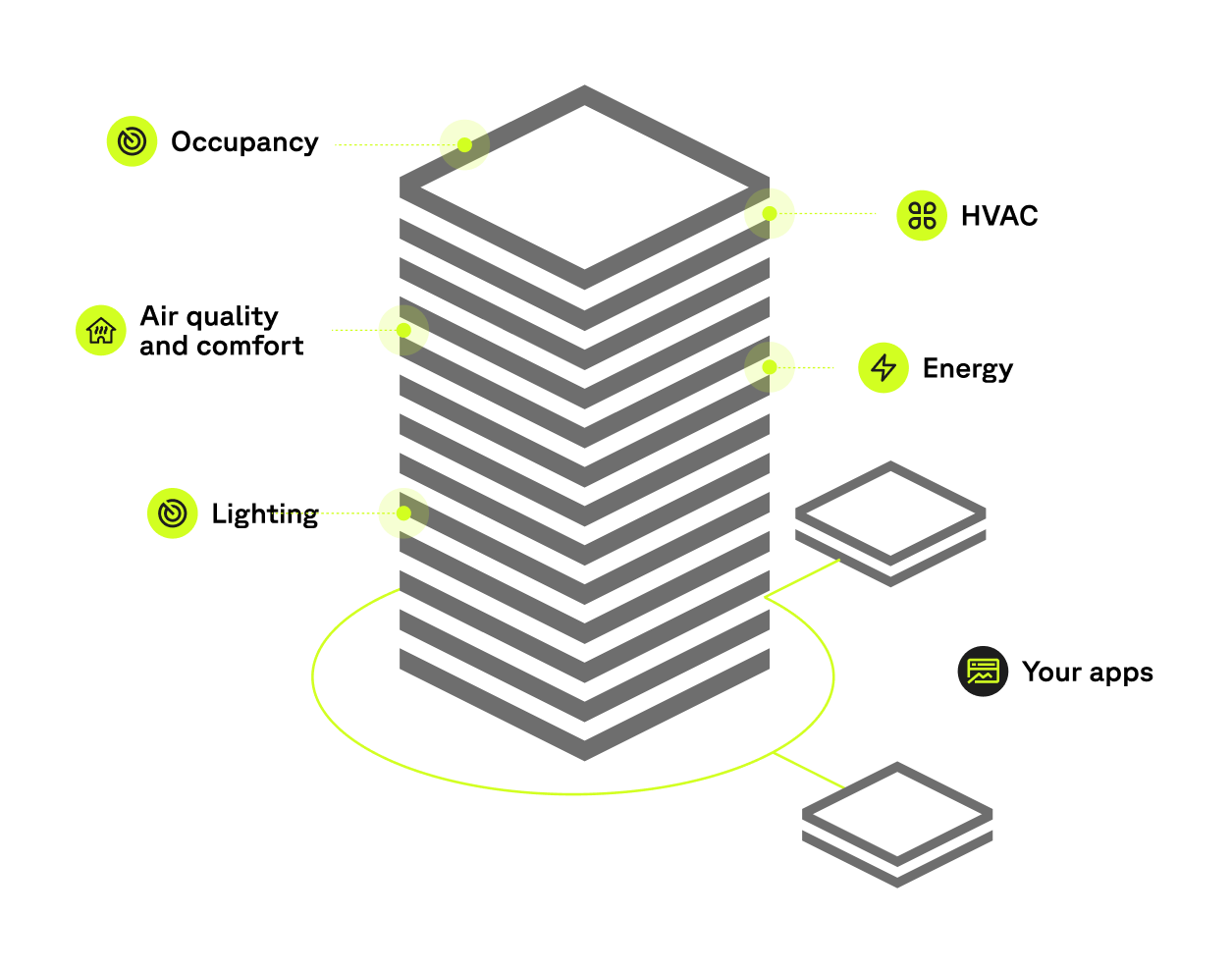 What is a BMS ?
A Building Management System (BMS) is a comprehensive computer system. Once installed, the BMS communicates with all of the equipment and systems currently installed in the building. 
With a BMS, owners can monitor and manage core systems, such as air conditioning, heating, ventilation, lighting, or energy supply systems. Dealing with multiple energy sources, such as electricity, gas, and rooftop solar panels? A good BMS integrates each system individually, giving owners compete control over each supply.
The term building automation system (BAS) is also sometimes used to refer to BMS, highlighting the fact that a BMS rarely requires active input once set up correctly, and is largely automated. But BAS is more often used to refer to BMS systems applied on a larger scale, e.g. to condominiums, tertiary buildings, and public buildings, as part of a full-fledged automation and control system.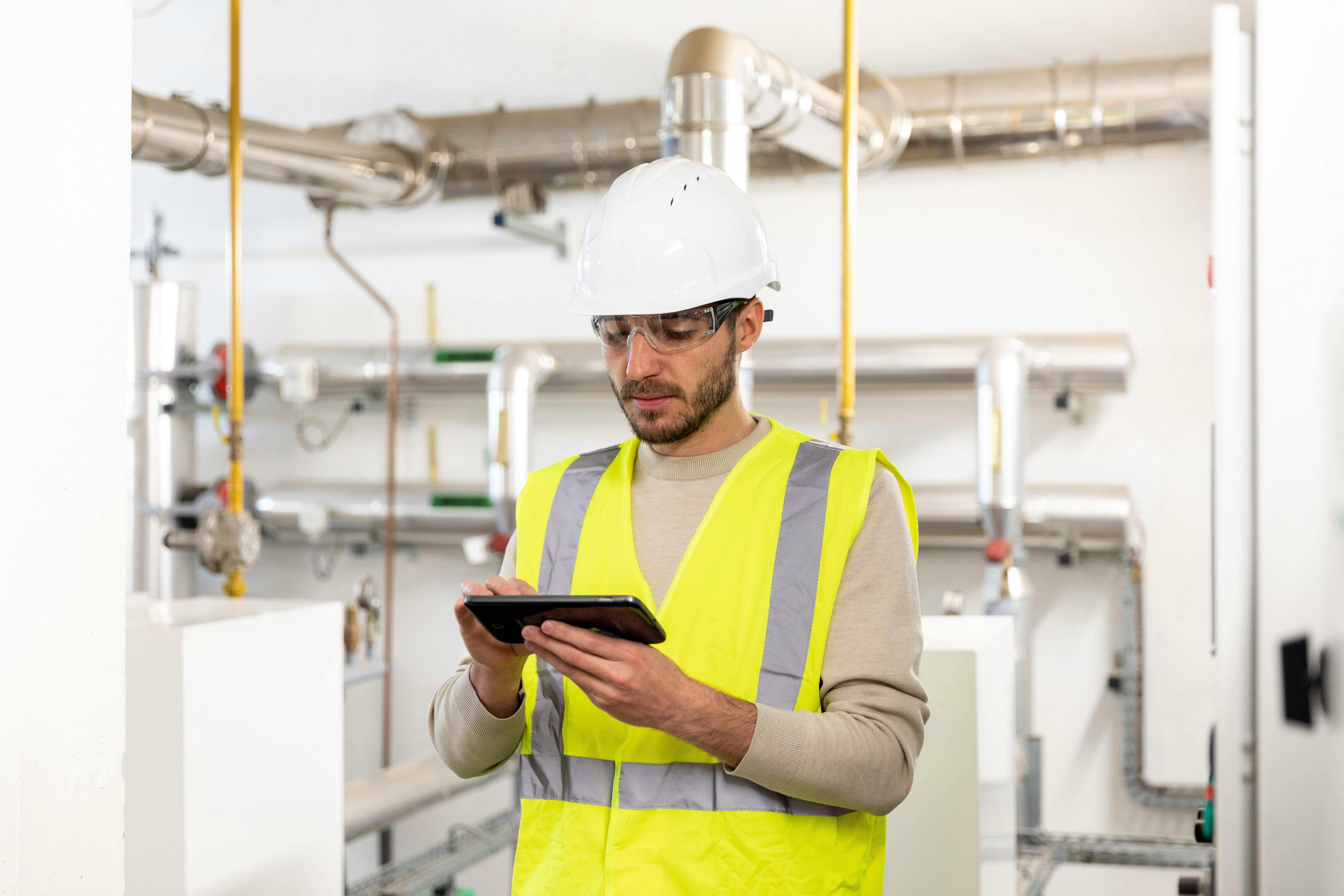 What is its role ?
With a BMS, owners can do more than simply monitor performance. Operators can optimize individual systems, for instance to use energy more efficiently and to reduce costs. Owners gain a global vision of their building's performance. 
A BMS provides for targeted systems management. With it, owners can analyze current performance, set and adjust targets for different systems, and fine-tune each system to achieve those targets.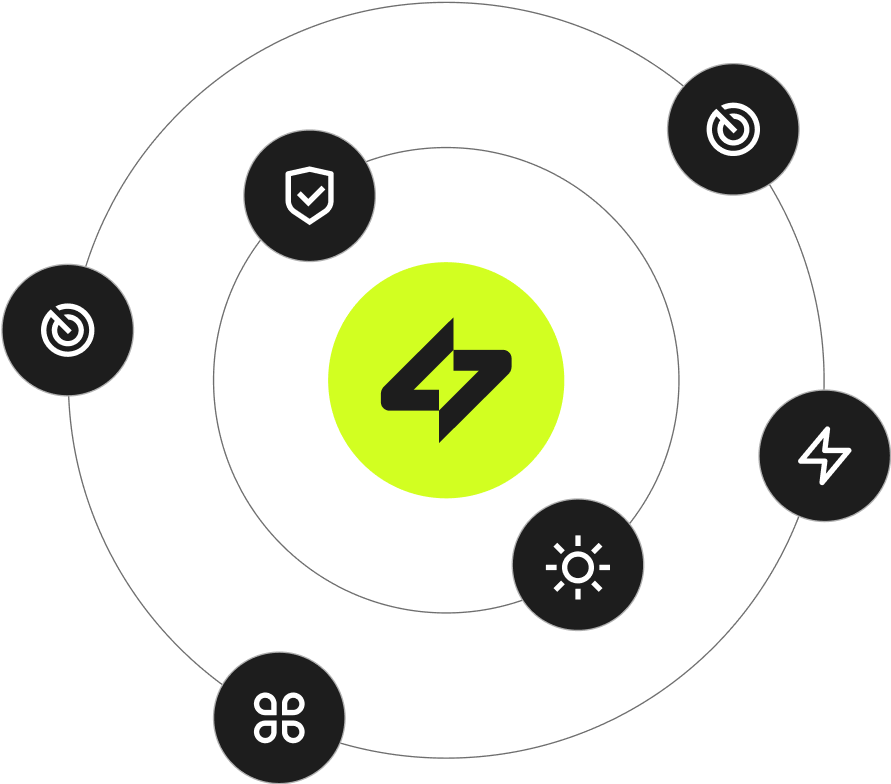 Daily, building management systems allows to :
Control of the different building systems
Real-time monitoring: HVAC, air quality, humidity level, noise pollution
Regular reporting and operations scheduling
Break-in and alarm monitoring and reporting
Energy management system for consumption optimization and improved efficiency
The Wattsense Solution: a low-cost way to set up or renovate your BMS
Despite their utility, traditional BMS solutions are outdated, expensive, and often unsuitable.  In many cases, they are only compatible with certain systems in a building, and are not able to integrate with the wide range of system providers today. The complex nature of these old systems requires costly service providers to set up and maintain them.
With the advent of IoT (Internet of Things) and smart building technologies, today's BMS solutions offer a modern and affordable alternative for small and medium-sized buildings.
At Wattsense, we break through chaotic infrastructure with our IoT connectivity solution and provide access to the BMS to all building operators. The Wattsense allows small and medium-sized buildings to create a BMS network and access their equipment by removing technical complexity.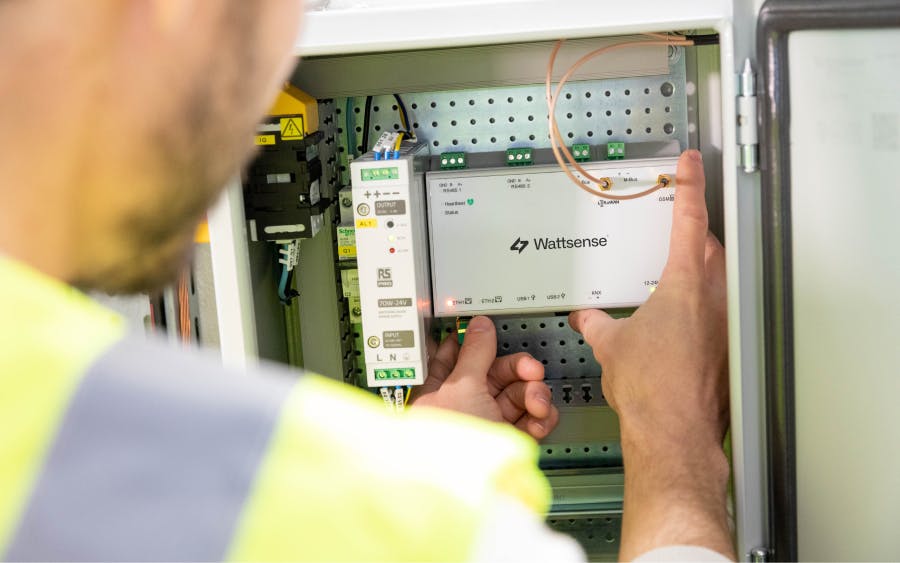 We have developed a cost-effective and easy-to-deploy building management system solution that communicates with many protocols (LoRaWAN, BAC net IP, Modbus IP, Modbus RTU, M-bus, LON, KNX, LPB, and Diematic). Our solution allows operators to connect to and communicate quickly with all the equipment and systems in a building, even old equipment that was previously not connectable with building management systems. Our solution provides for on-site conversion of old data so that it can be read cleanly via our system interface. The solution also works with any existing BMS or other third-party applications.
Wattsense designed this building management solution to simplify BMS. Now you can view and monitor your building remotely through a single interface, whether you are dealing with a modern, cutting-edge building design or a legacy until with older systems.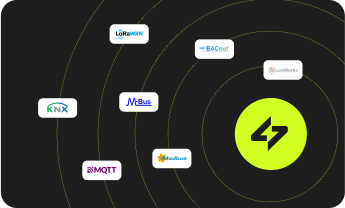 Our products to simplify BMS
With a single hardware, the Wattsense solution can be used as two products depending on your needs :
Collect data on-premises or through your private Cloud network.
Live data

Configuration

Logs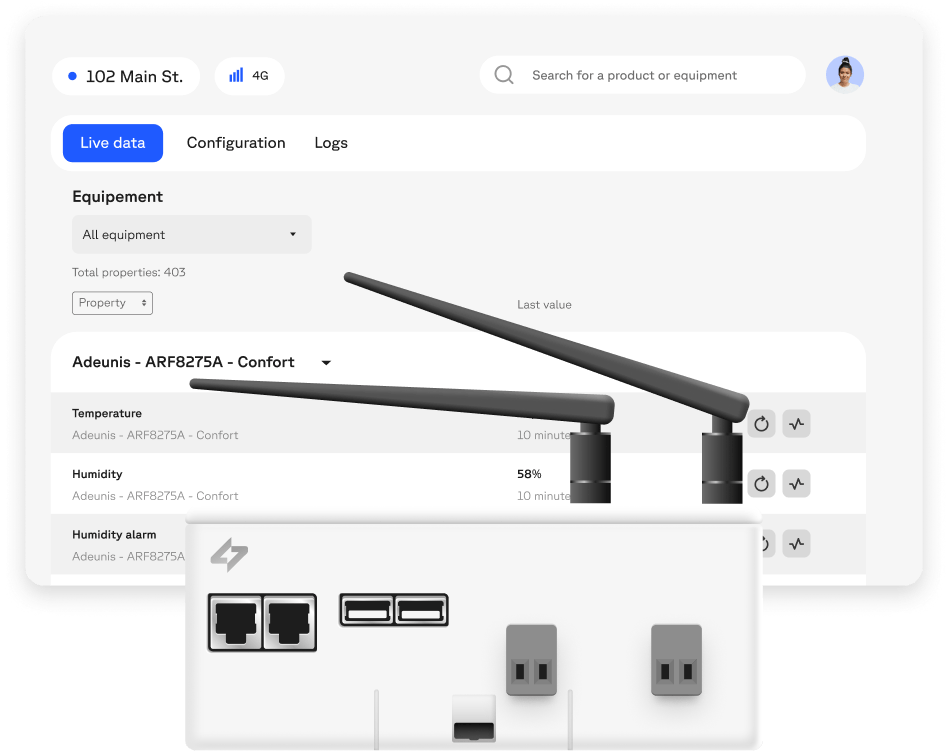 Set up alarms, graphs, and schematics. Collect data and communicate with your equipment remotely.
Dashboards

Graphs

Live data

Alarms

Configuration

Archives

Logs
Why implement or retrofit a BMS?
of the world's energy is consumed by buildings. With the growing focus on energy management systems, renewable energy, and an overall focus on energy efficiency, there's never been a better time to adopt a BMS to ensure that your building's energy usage is optimal. 
 increase in energy consumption without a modern BMS. This can be the result of a poorly configured BMS, or no BMS at all.
That's why building management systems are becoming the norm around the world.
By 2025, building automation control systems (BACS) will be mandatory in all commercial buildings in the EU. It's part of a growing push to increase building efficiency while boosting energy performance.
The challenge for the building industry, from property owners to facility managers, is to equip themselves with the best control systems that can be quickly installed and configured to comply with these regulations in the shortest possible time. A modern BMS solution needs to be fully compatible with older systems, while also fully integrated with the new world of the Internet of Things (IoT). This allows the BMS to be deployed on any building in an owner's portfolio, from legacy units to new builds.
Add value to your building with the Wattsense solution
Save energy
Our next-generation BMS solution helps improve the environmental impact of your buildings, boosting energy efficiency and reducing the building's carbon footprint. Owners can quickly deploy Smart Building applications and software to enhance equipment performance, optimize operating costs and reduce their energy bill.
Energy management applications and software can significantly reduce the energy consumption of buildings. However, integrating diverse applications and software with the building's BMS often proves to be a real obstacle.  Our solution works as an intermediary software program, an abstraction layer that goes on top of the existing infrastructure of the building BMS system. The end result is that the building can use the best energy management software to maximize energy efficiency.
See more
Keep building occupants comfortable
Environmental impact goes beyond energy efficiency. HVAC systems are also integrated into the Wattsense BMS. Building managers can set temperature controls in one location, while also monitoring how different settings impact overall energy use.
Most importantly, managers can use the BMS to ensure that occupants are kept comfortable without sacrificing efficiency, by easily controlling diverse air conditioning and heating thermostats from one central location. You can even correct temperature control failures in a building management system, preventing discomfort and frustration for occupants.
Many buildings, even those of recent construction, are plagued by erratic and unpredictable temperature control problems. New, flexible, and affordable building management solutions like the Wattsense solution change the game for building managers and improve the lives of building occupants and visitors.
See more
Optimize maintenance
A BMS can monitor equipment and equipment performance as well. Wear-and-tear and regular maintenance issues can be detected early and repairs scheduled in advance. With a BMS, facility management companies or technicians can even remotely monitor and control your building's equipment to optimize performance and maintenance.
Heating, ventilation, and air conditioning (HVAC) systems demand high quality service. Several times a year, they need preventive or corrective maintenance, and our solution allows technicians to assess and resolve any problem quickly and remotely.
See more
Control energy demand
Unifying control of energy supply systems, HVAC needs, and other building systems grants operators full control over a building's energy demand. By optimizing your heating and cooling needs, you will have a highly positive impact on the electrical grid and global energy demand without disrupting the operation of your facilities and buildings.
Power grid operators must balance the demand and supply of electricity. The transition to renewable energy sources is a historic global challenge for them. While traditional energy sources (gas, coal, nuclear, etc.) maintain a comparatively stable supply, renewable energy sources are often highly variable. That can lead to significant fluctuations in energy supply, and pose a challenge to building management systems and building managers.
Energy demand management is a proven solution to reduce the need for energy consumption when supply cannot keep up. It reduces the power grid size while maintaining service continuity during peak demand.
See more
Get granular
Building system management isn't just about the profile of the building as a whole. Individual sensors and indoor/outdoor monitors allow a BMS to control certain sectors or rooms of the building individually. This allows for greater customization and control, with detailed information on individual aspects of the system.
Integrate security systems
Integrate safety and security alerts into your building's control system. With a BMS, automated alerts can be set for security alerts or various safety alarms. This could be internal alerts as well - for instance, a temperature alert set in the building's server room, or even integrated fire alarms.
Want to save energy and increase comfort with a quick payback?