The Wattsense Tower
Finally, a building management product to reduce costs, upgrade BMS, and centralize data.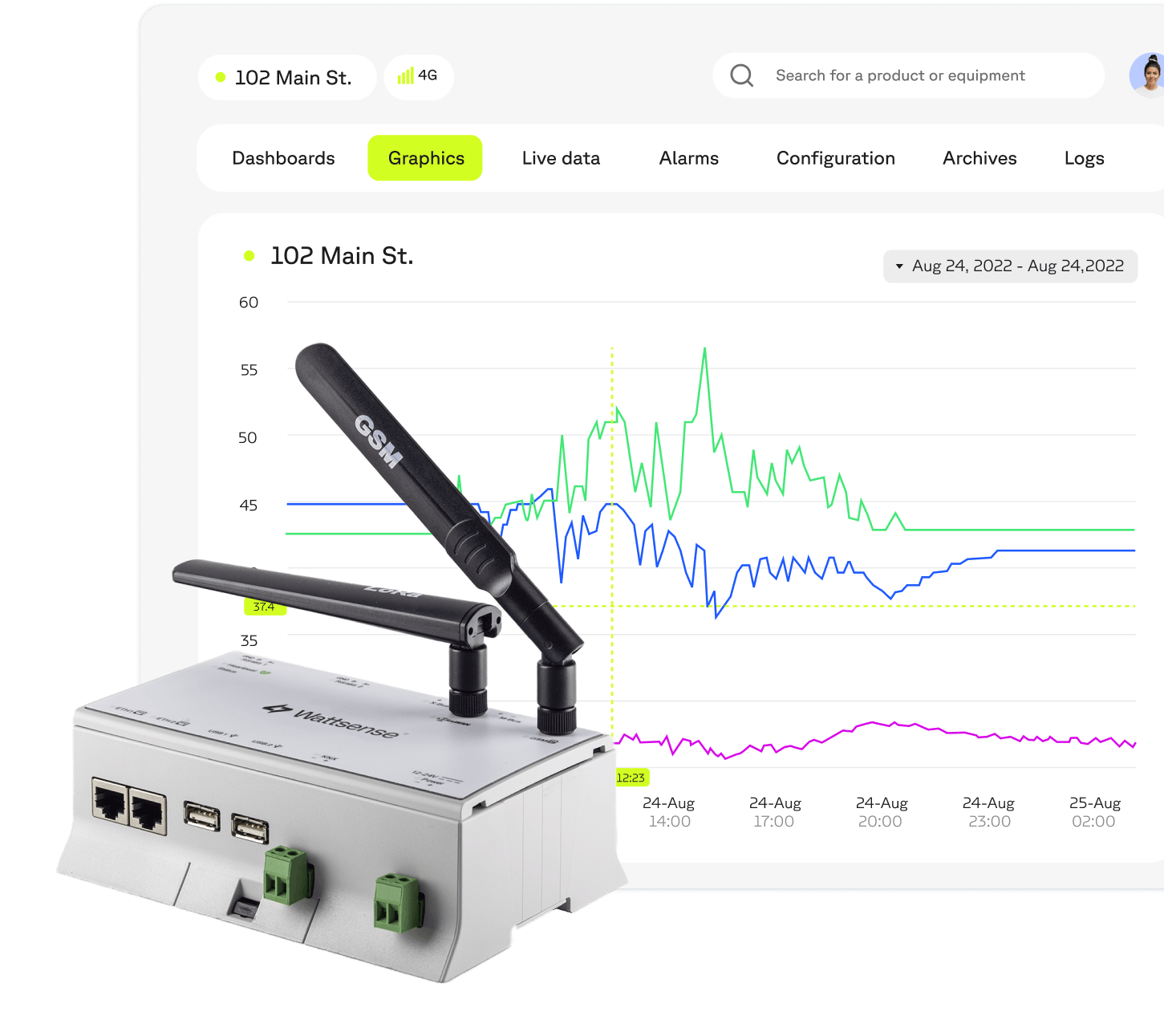 Gain visibility and control
Access data and monitor your building from anywhere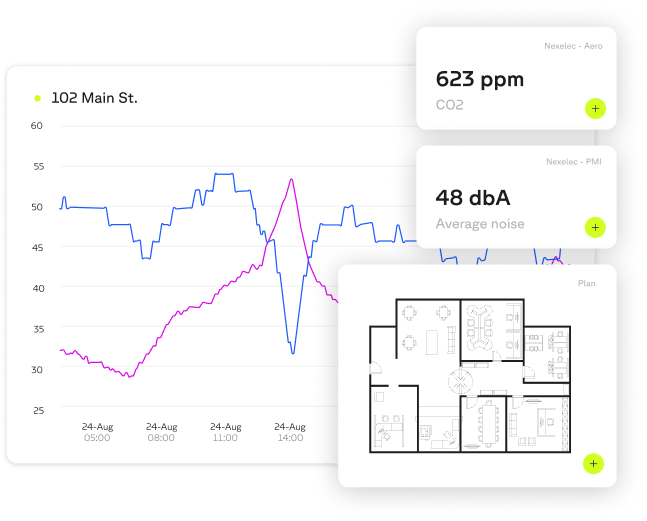 View dashboards, graphs, and schematics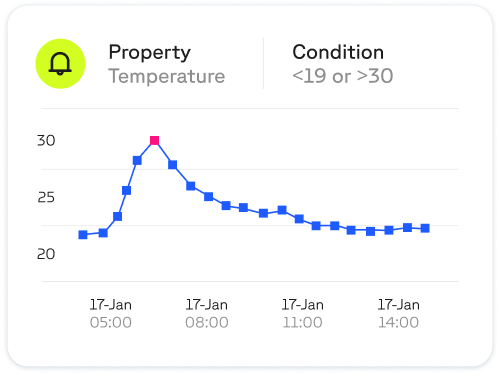 Set up alarms for your equipment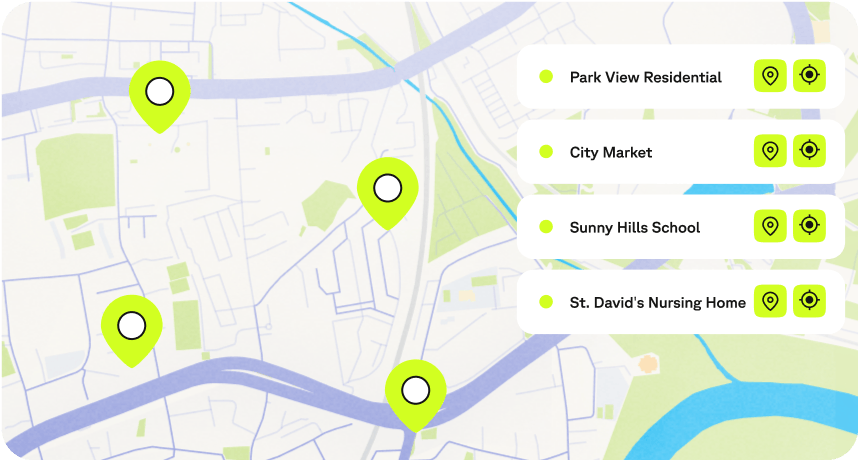 Manage multiple sites remotely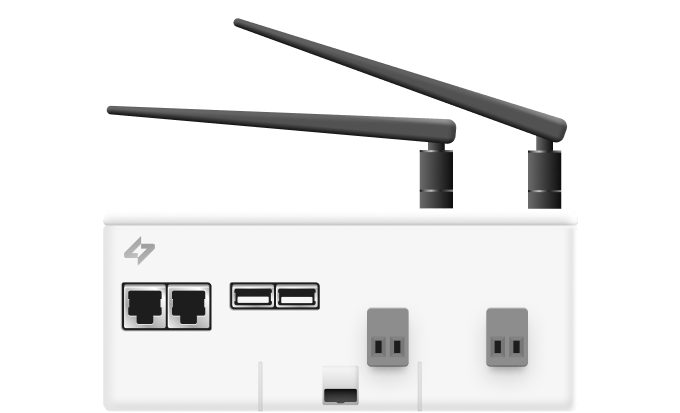 Connect any IoT sensors, meters, lights, HVAC, BMS…
Learn more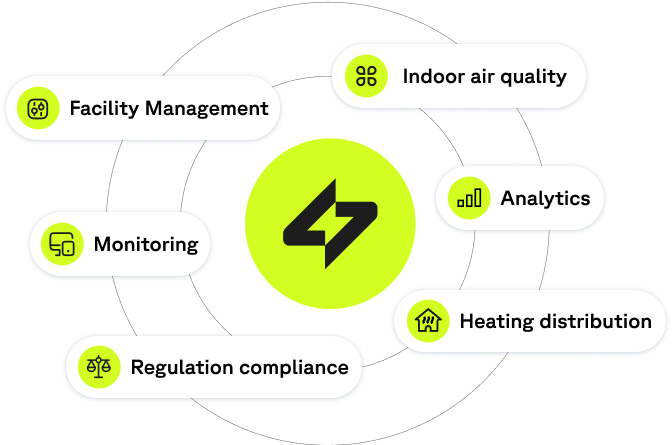 Deploy digital services for more efficient buildings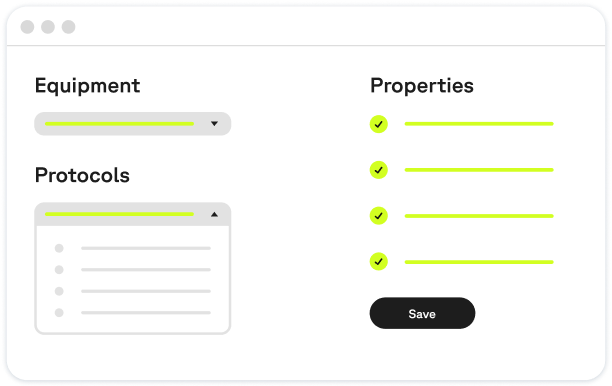 No coding skills required thanks to the Configuration Wizard
LoRaWAN technology is just a few clicks away!
Our solution converts LoRaWAN data to BACnet/ Modbus so you can locally access the data of any sensor and deploy Smart Building solutions quickly.
See more
























The Tower user console
A web-based interface to connect your equipment in a few clicks with a growing equipment library of over 700 devices, retrofit your BMS and stay in control of your building.
Dashboards
Easily share data and optimize your building management strategy with data visualization tools.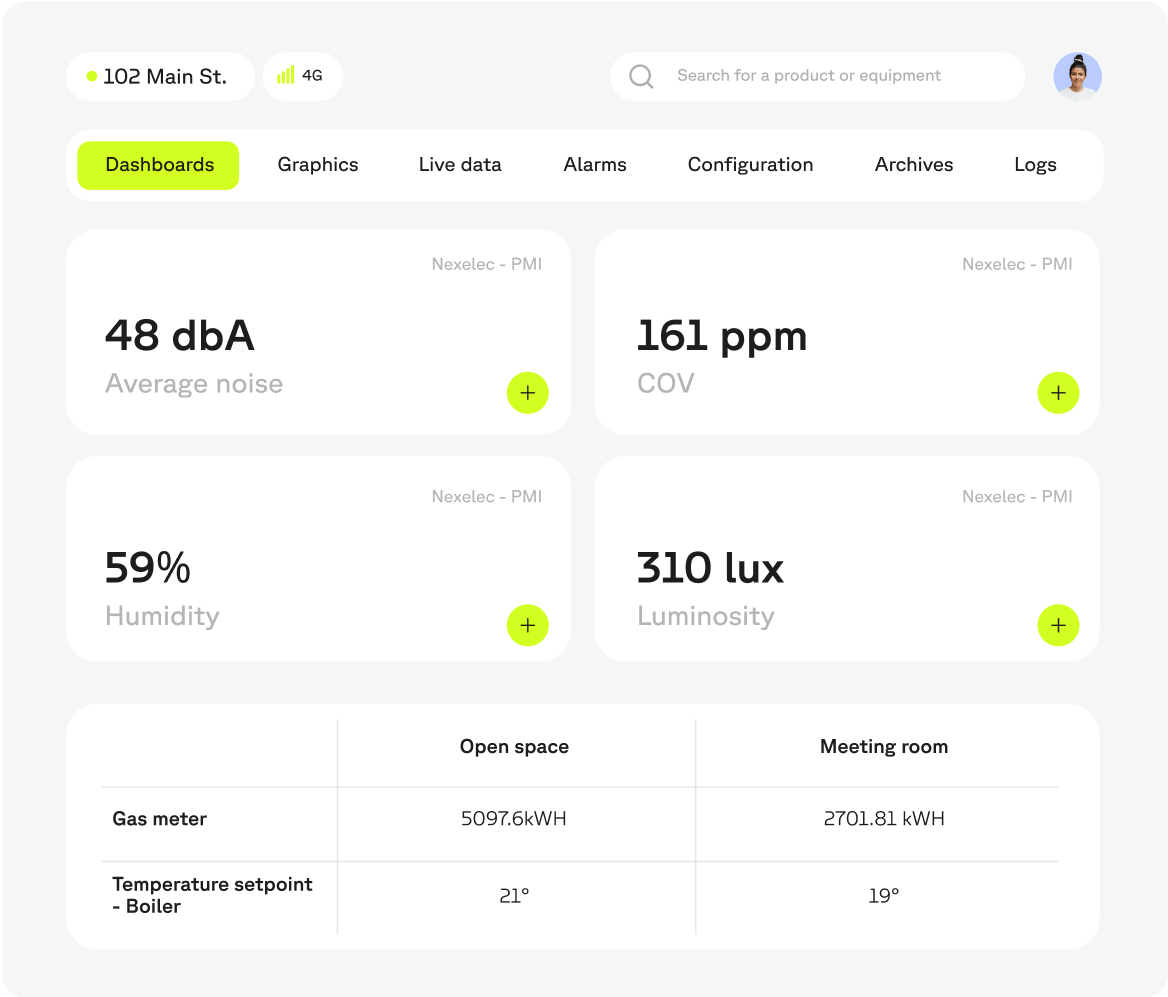 Alarms
Your technicians are the first notified when there are issues with the building's equipment.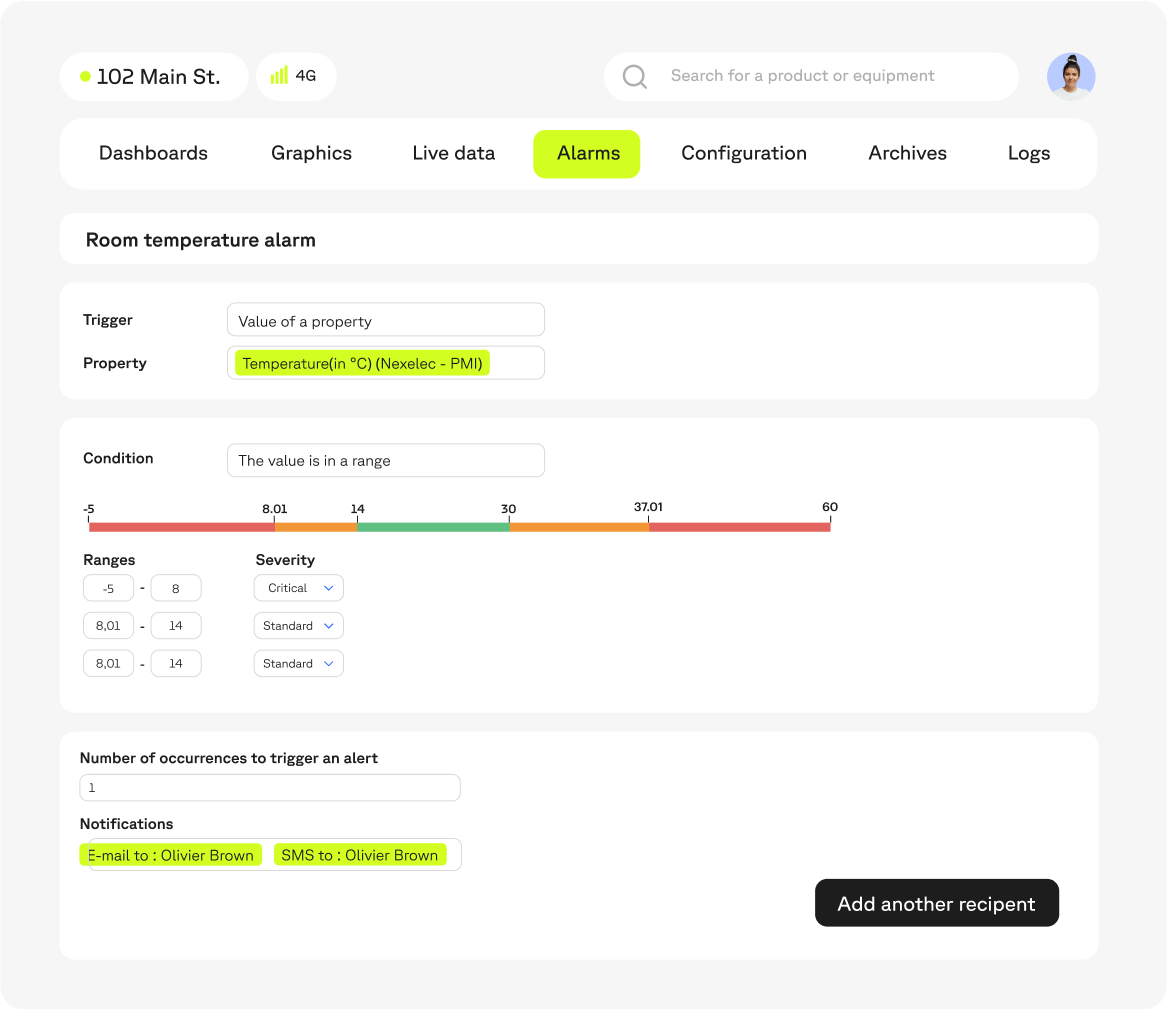 Graphs
Make informed decisions by analyzing the main trends in your building.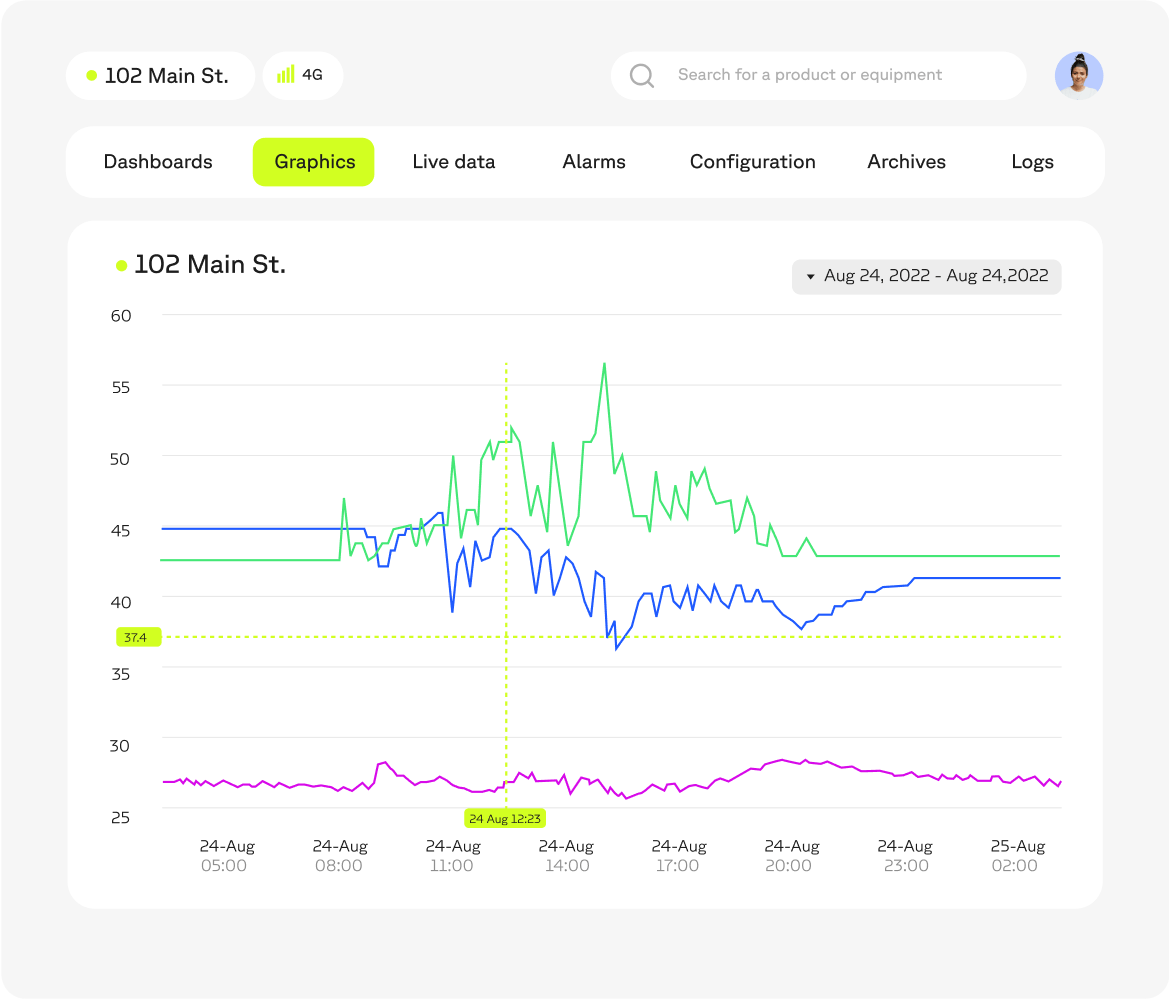 Remote Configuration
Benefit from remotely configuring your equipment through the console. Save time and reduce trips to sites.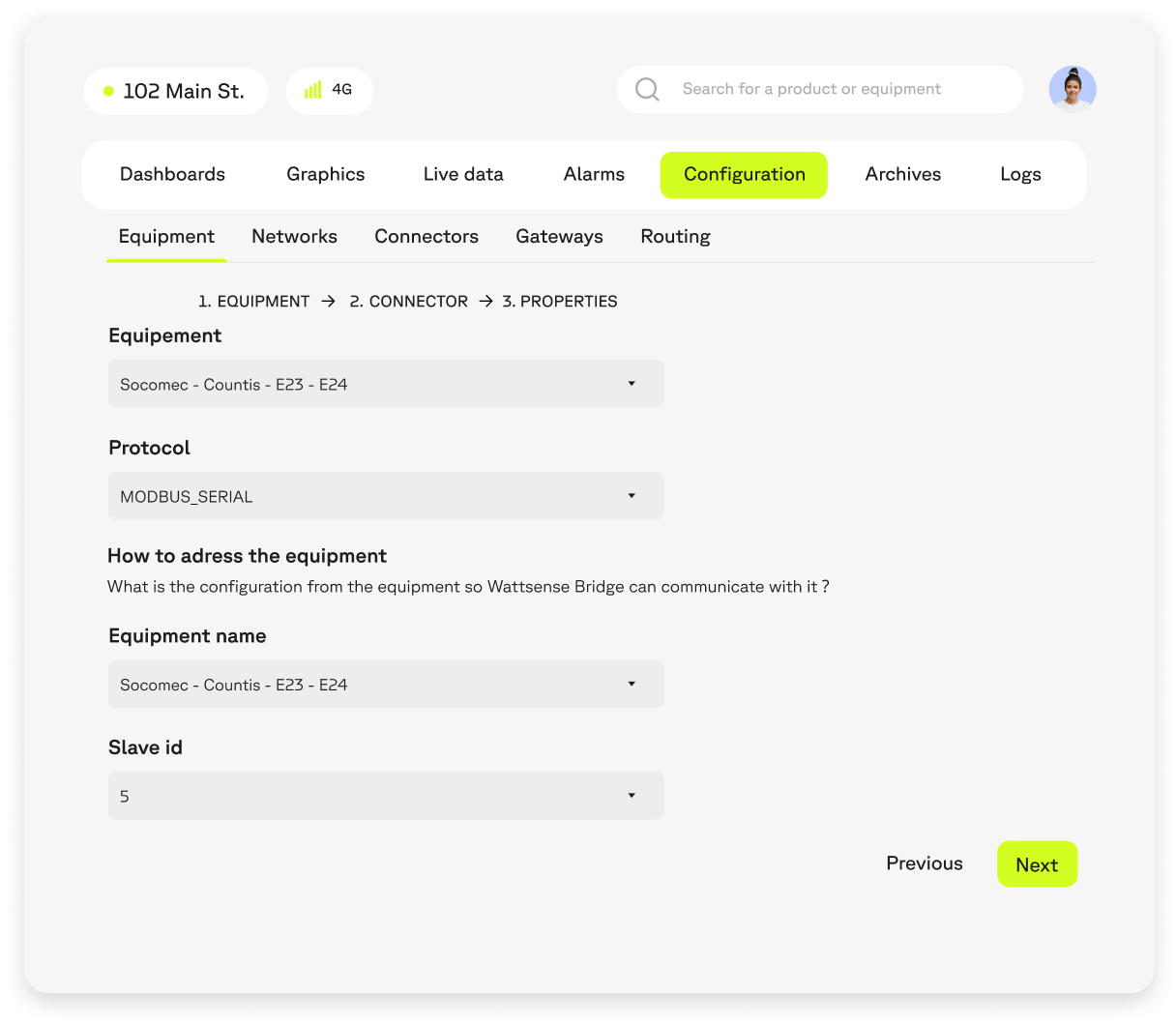 Live Data
Act using real-time information. Make more informed decisions, respond quickly to events, and improve operational efficiency.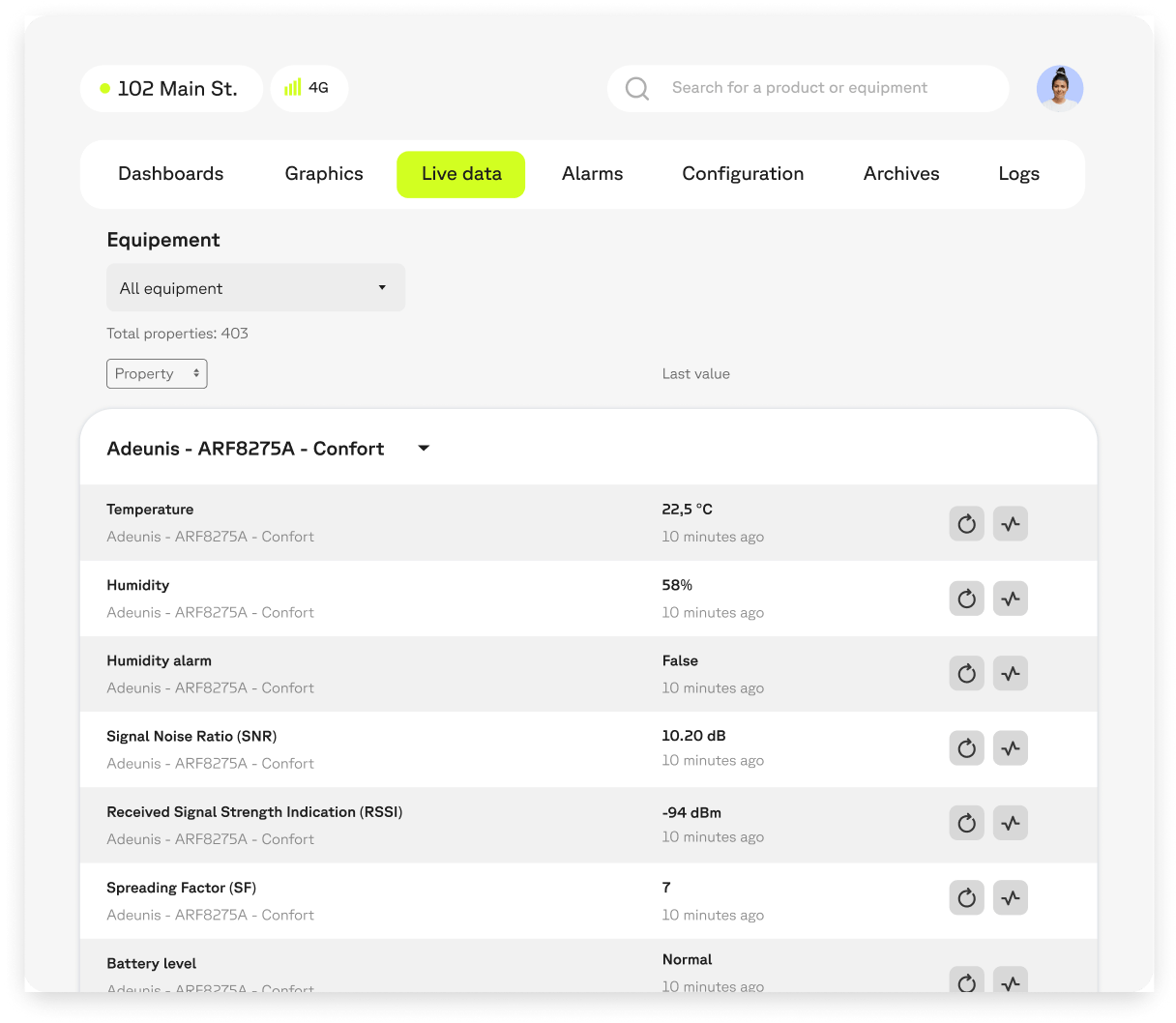 Logs
Keep track of all the events that take place on your Tower. An essential tool for monitoring and managing your network.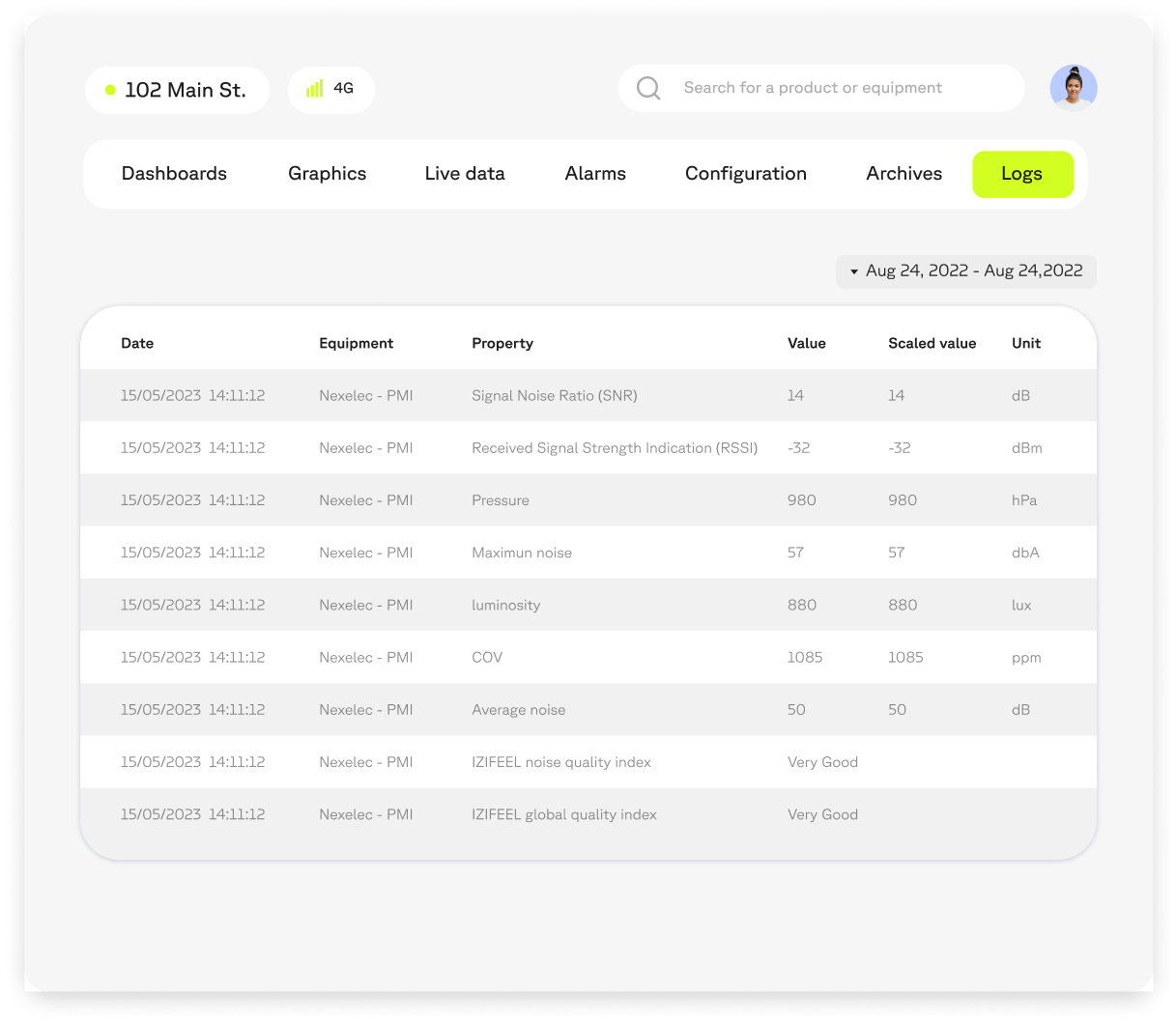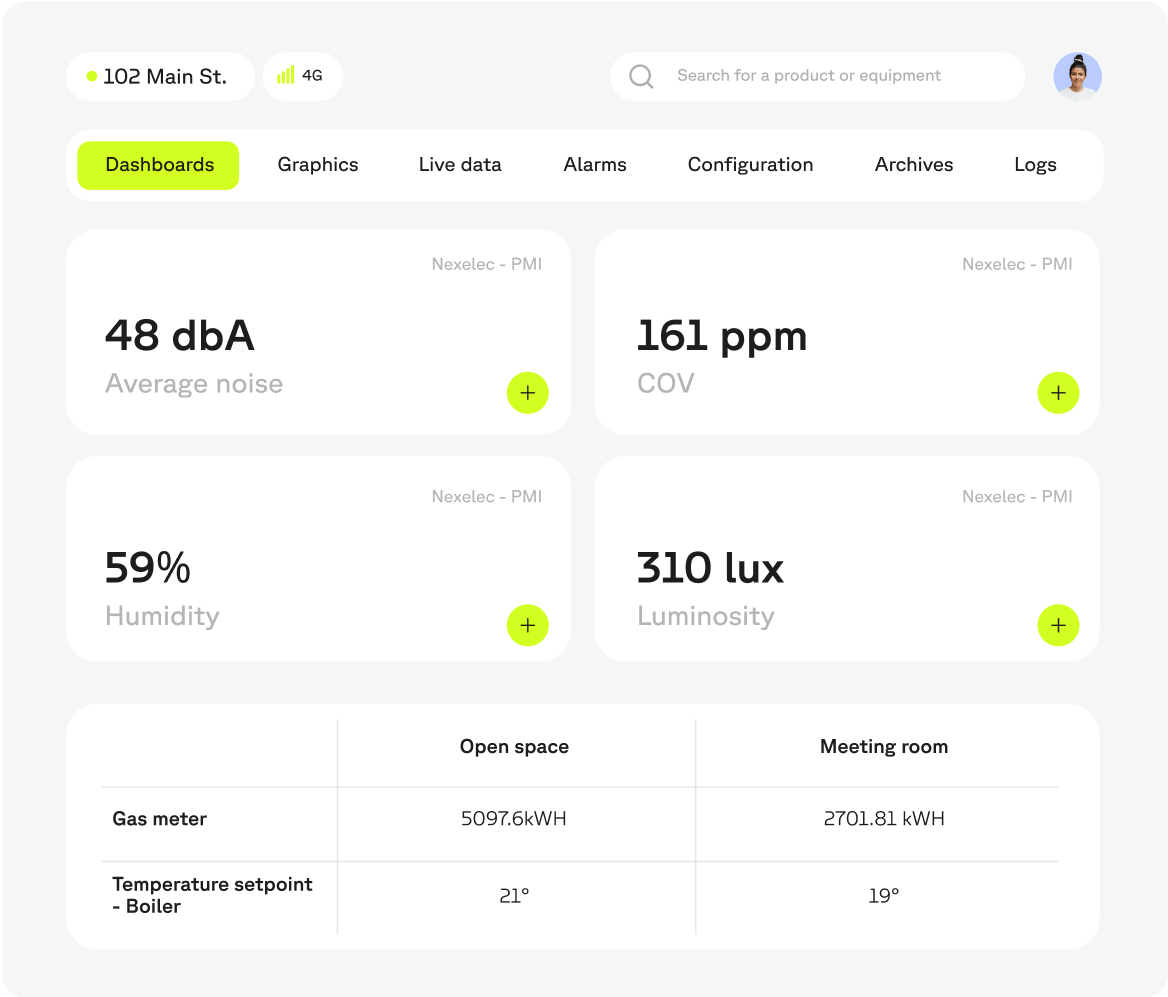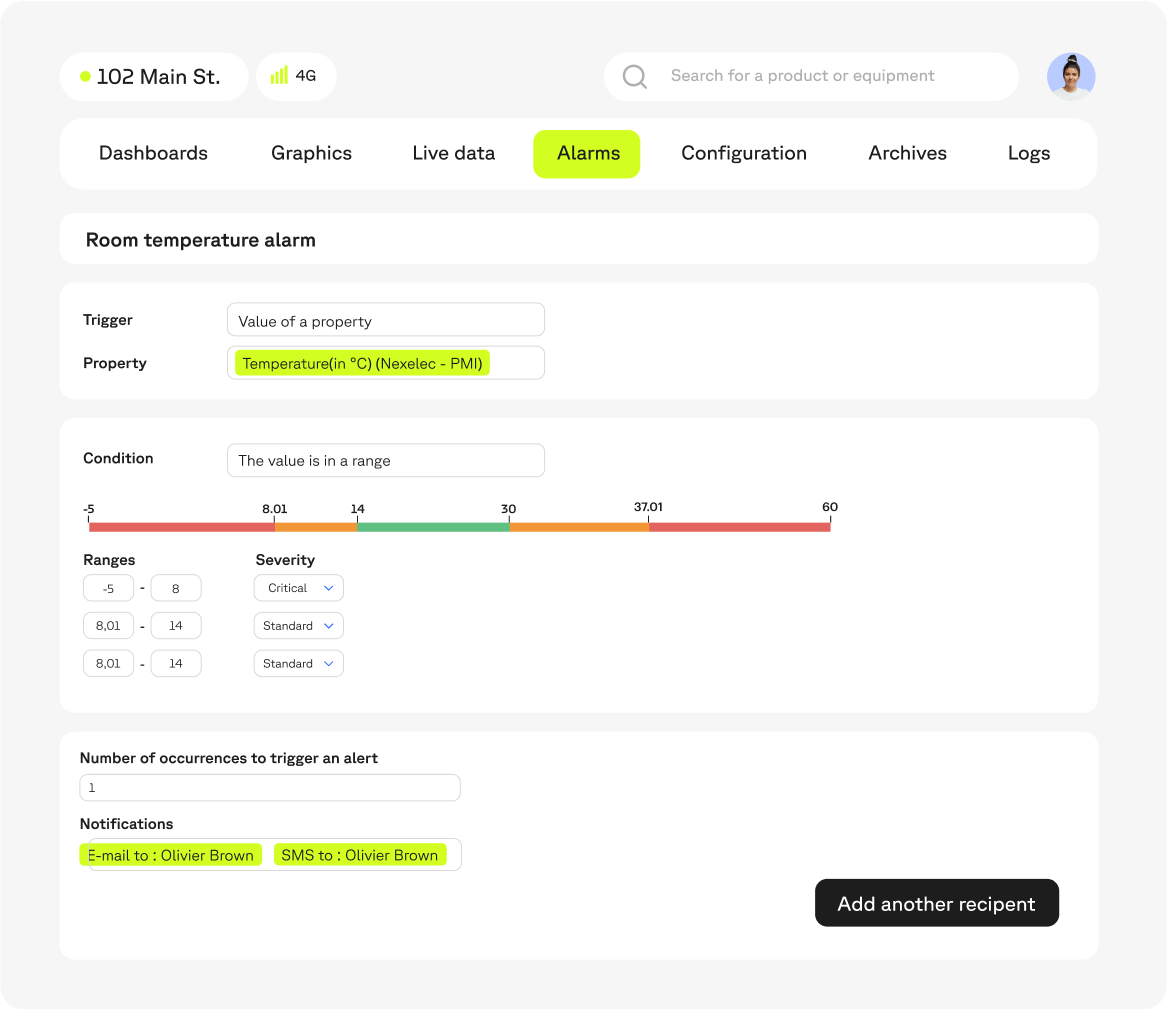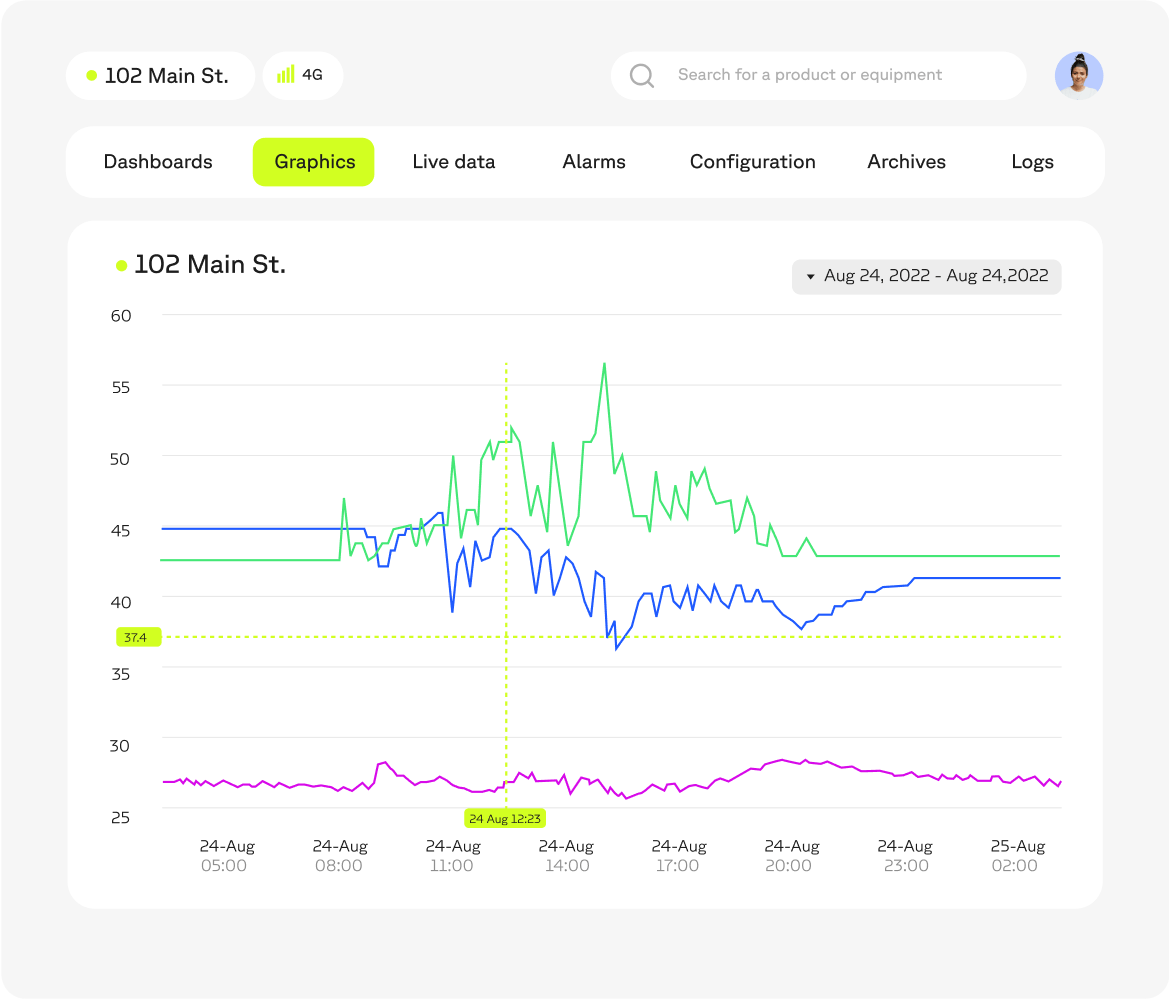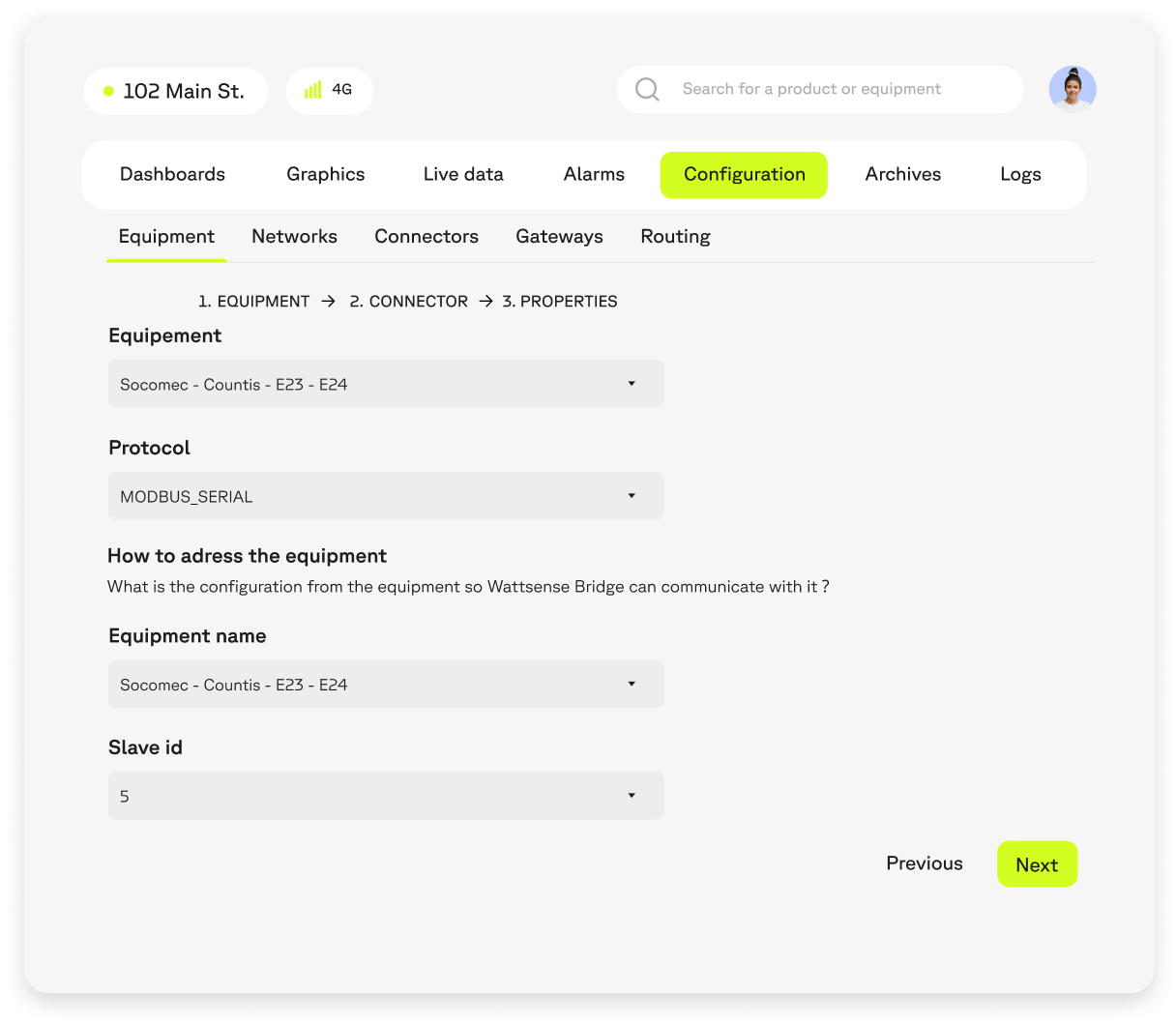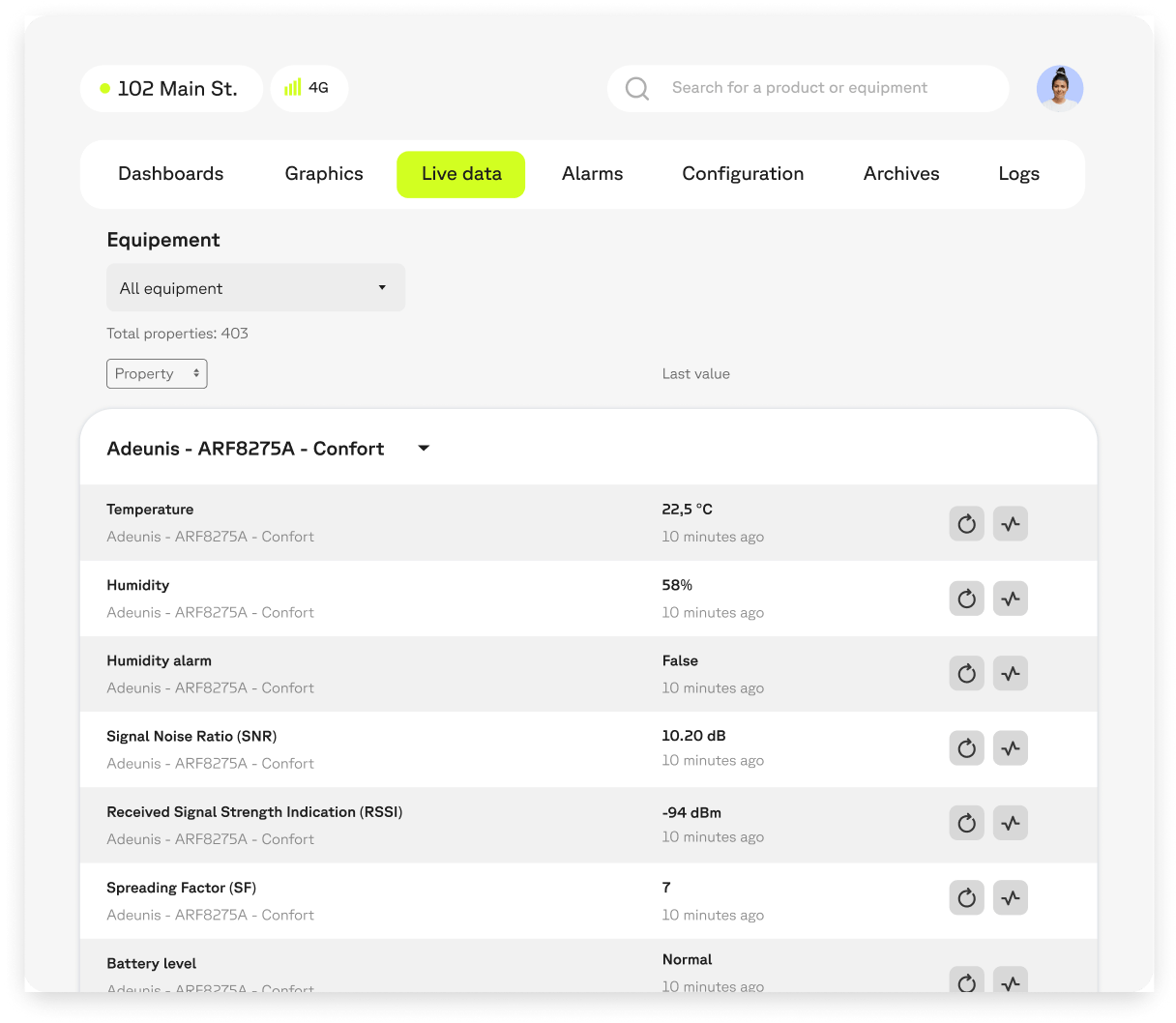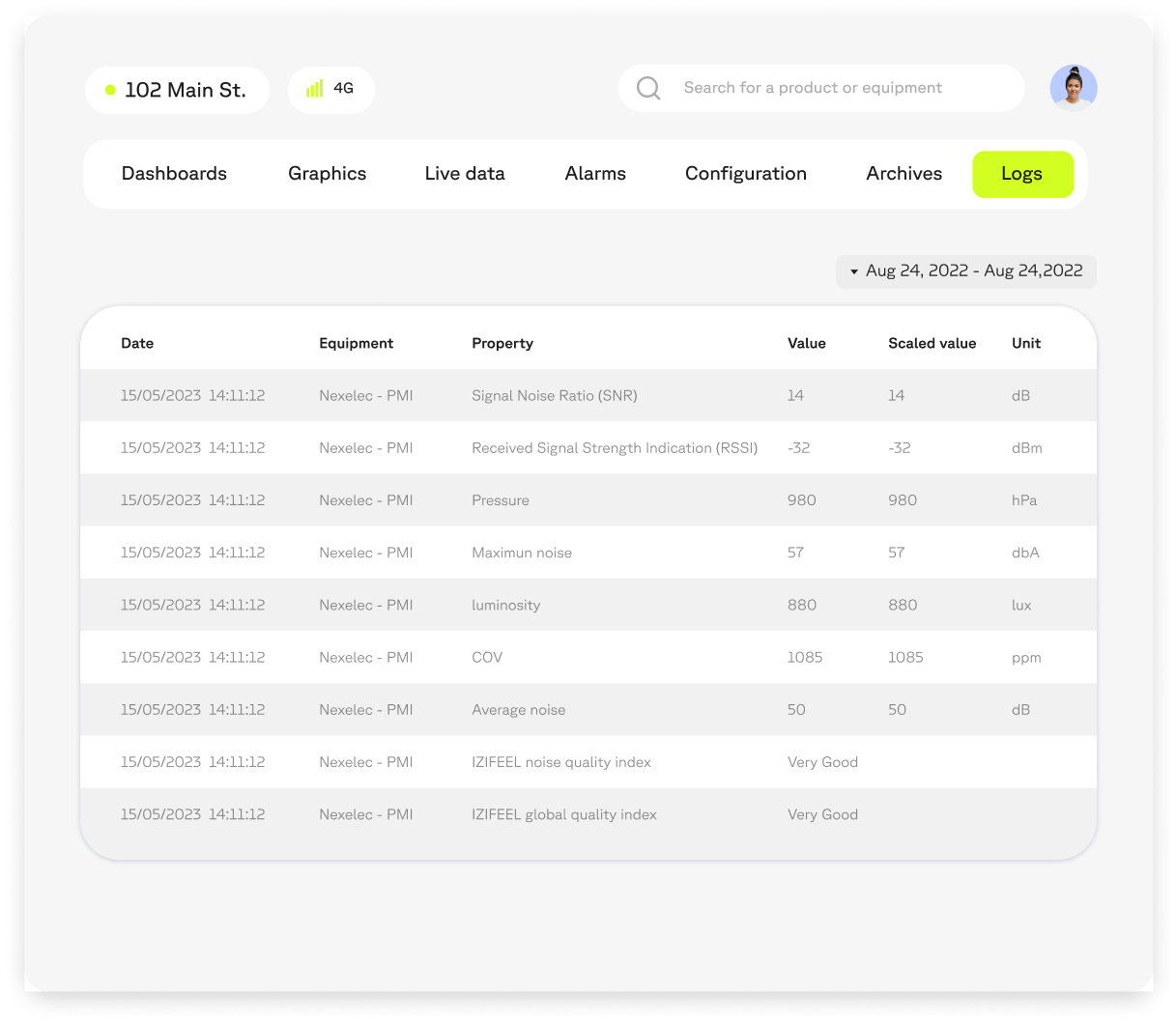 Step 1
Install the box
In less than a day install the box on the electrical cabinet of your building. Connect it to your networks and equipment.
Step 2
Configure your equipment remotely
With the Wattsense User Console, set up your devices and network from anywhere in no time and start collecting data..
Step 3
Deploy your apps or connect to a BMS
Integrate digital services via our API. Upgrade your building by retrofitting your BMS.
Learn more
Tower Subscriptions
Choose the subscription plan that's right for your building.
In all of our subscription plans, data points are available for reading every 10 minutes.
Satellite Option
Add an extra box to your building for additional coverage.
20 points included. Up to 50 optional. Only available for sites that already have a Tower with a Medium or a Large subscription.
Commited to you
Quick and easy installation
Dedicated Technical Support
Over the air updates
Made in France
 Dive into the Wattsense Ecosystem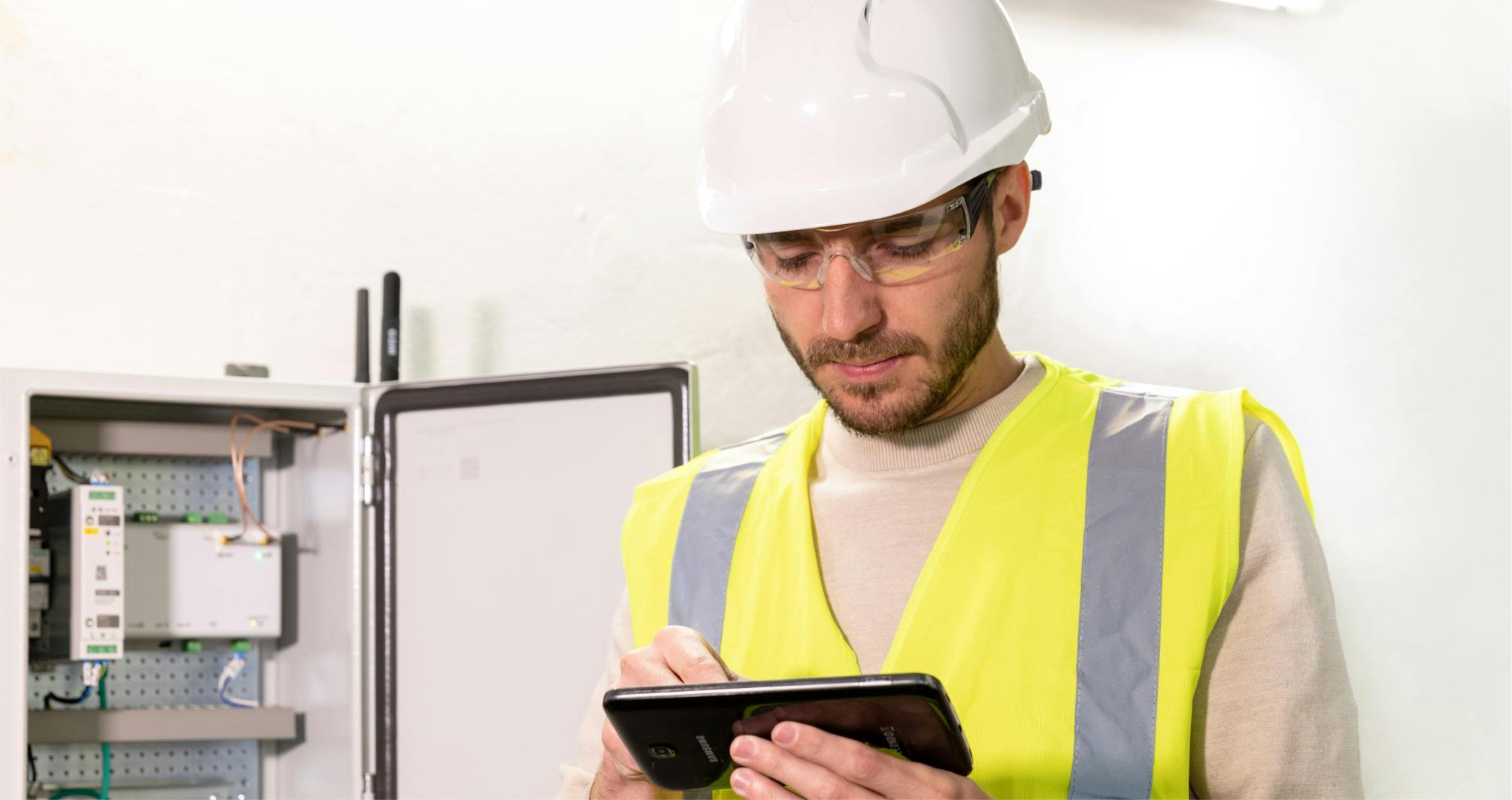 Make it yours:
The power of white label
Ready to take your brand to the next level? Offer your customers the innovation of the Wattsense solution with your own unique branding.
Get started!
Customizable branding
Add your logo to our box and user console.
Faster time-to-market
A solution already developed, tested, and ready for the market.
No development costs
Developing products from scratch can be costly. Save time and resources.