The most versatile LoRaWAN Gateway
Connect any LoRaWAN sensor. Send data remotely or locally to any network with our open multi-protocol gateway.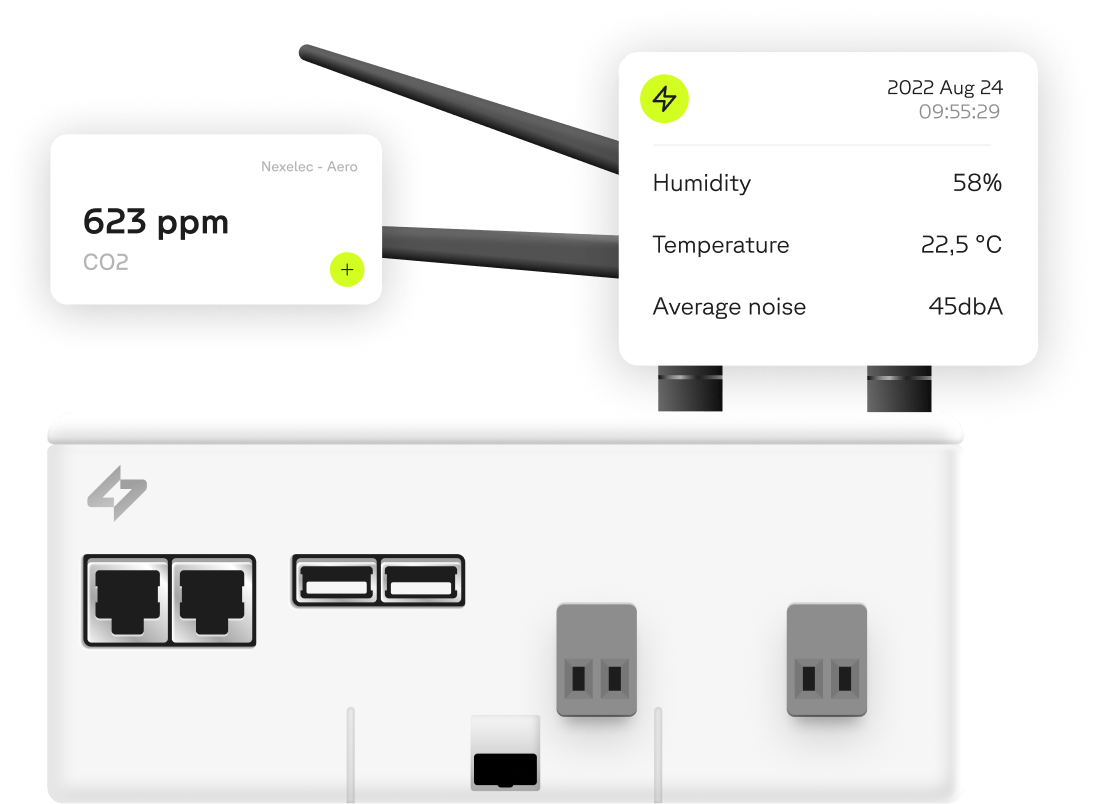 How does it work?
Access and use data from LoRaWAN devices and other equipment quickly and without coding.
1. Raw LoRaWAN
Our LoRaWAN gateway locally processes raw LoRaWAN frames from IoT devices.
2. Extraction
LoRaWAN Frames are decoded, and the selected data is extracted.
3. Data transfer
Data is sent to an online user interface, where it can be visualised.
4. Use of data
The data from LoRaWAN devices can easily be used in a local supervisor or a cloud app.
LoRaWAN technology is just a few clicks away!
Connect your LoRaWAN devices in a couple of minutes thanks to a configuration wizard and a growing database of 300+ decoded LoRaWAN devices.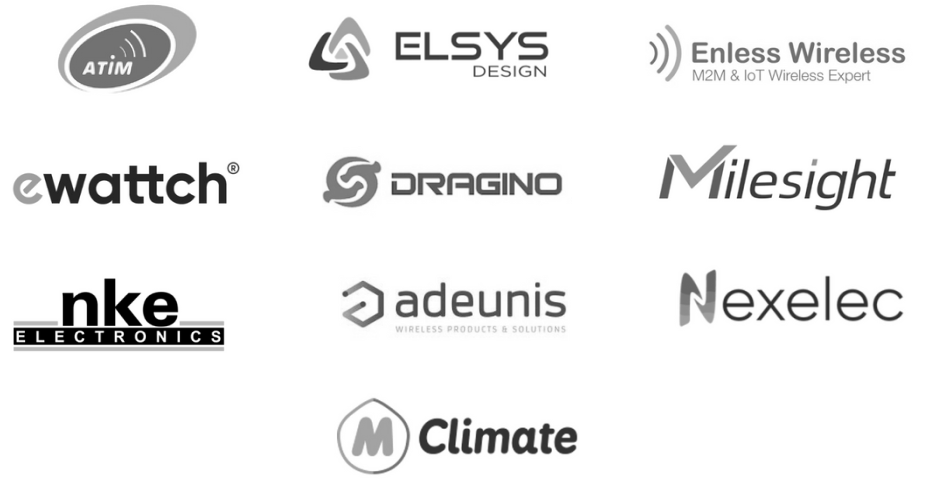 Technical Characteristics of the LoRa Gateway
Supported protocols
Interface
Software
Hardware
Power Supply
All the following protocols are available simultaneously on the LoRaWAN Gateway :
LoRaWAN 1.0
BACnet IP
Modbus RTU
Modbus TCP/IP
LON IP-852
LON FT10
Diematic
M-Bus
LPB
KNX
The Wattsense LoRaWAN gateway operates as an intelligent converter and unifies field communication protocols.Thanks to the LoRaWAN to Bacnet-modbus TCP/IP functionality of our gateways you can easily and quickly modernize your building management system by connecting it to LoRaWAN equipment.
Here is the list of all the interfaces :
1x Modem 3G/4G
1X Lorawan
2x Ethernet
2x RS485
2x USB
1x KNX
1x Micro USB
1x X-Bus (LPB)
1x M Bus (3UL Max.)
Our LoRaWAN gateway is designed to connect all types of equipment in all buildings: IoT sensors including LoRaWAN sensors, meters, heating, air conditioning or air treatment equipment, building management systems (BMS).
The LoRaWAN module compatible with EU, US, Asia
Secured Linux Yocto distribution.
Built in drivers for all buses,protocols, and equipment.
Onboard LoRaWAN server:decodes LoRaWAN data locallydirectly in the hardware.
Automatic discovery ofequipment on BACnet IP (Scan).
Remote configuration.
Secure server communication via MQTT.
Automatic and secure software updates.
CPU
528MHz ARM Cortex A7
Memory
512MB RAM
Storage
4GB eMMC
Consumption
5W
Size
160 x 110 x 55 mm
Weight
350g - 385g
Temperature
from 0°C to +45°
Humidity
From 5% to 95%
No condensation
24V DC +/-10%, 2A.

The cable between the power supply and the Box: 2 wires (red, black), 22 AWG, minimum section: 0.35 mm².
Our LoRaWAN gateways is protected against overvoltage, undervoltage, overcurrent from the powersupply with indication by LED: green LED when the power supply is compatible, red LED if itis not suitable.
One Gateway. Two Products.
Choose the product that better suits your needs.
Local product for both on-premises building management and private Cloud connectivity.
Live data

Configuration

Logs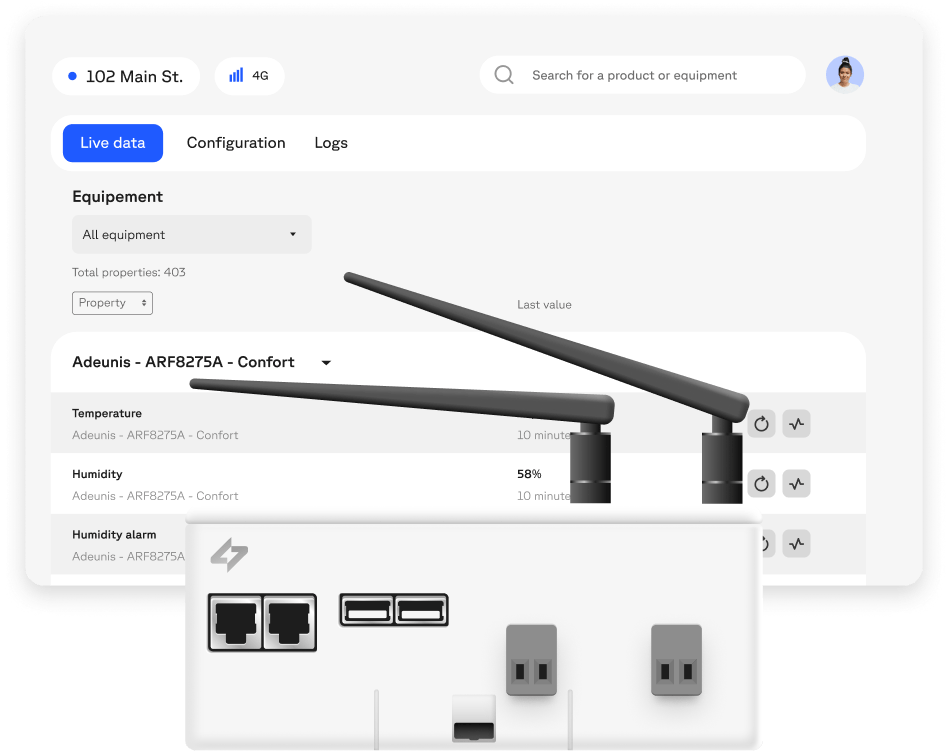 A remote product that collects data, creates graphs, sets up alarms, and communicates with the equipment via the Wattsense Cloud server.
Dashboards

Graphs

Live data

Alarms

Configuration

Archives

Logs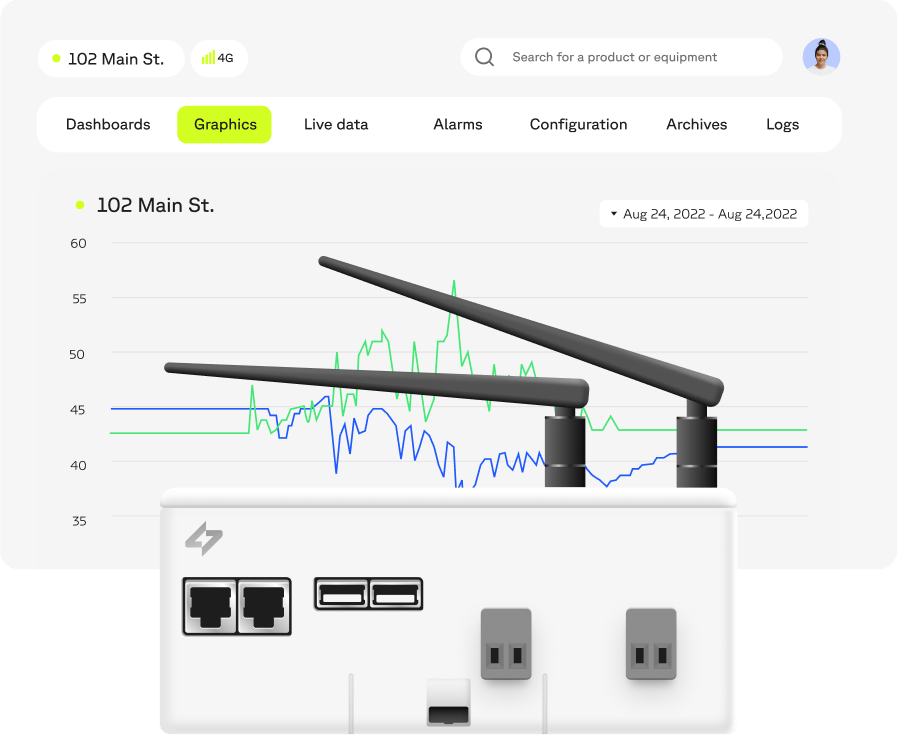 Quick and easy implementation
Dedicated technical support
Over the air updates
Made in France

"The Wattsense solution allowed us to streamline subscription costs by centralizing all of the sensors on a single interface."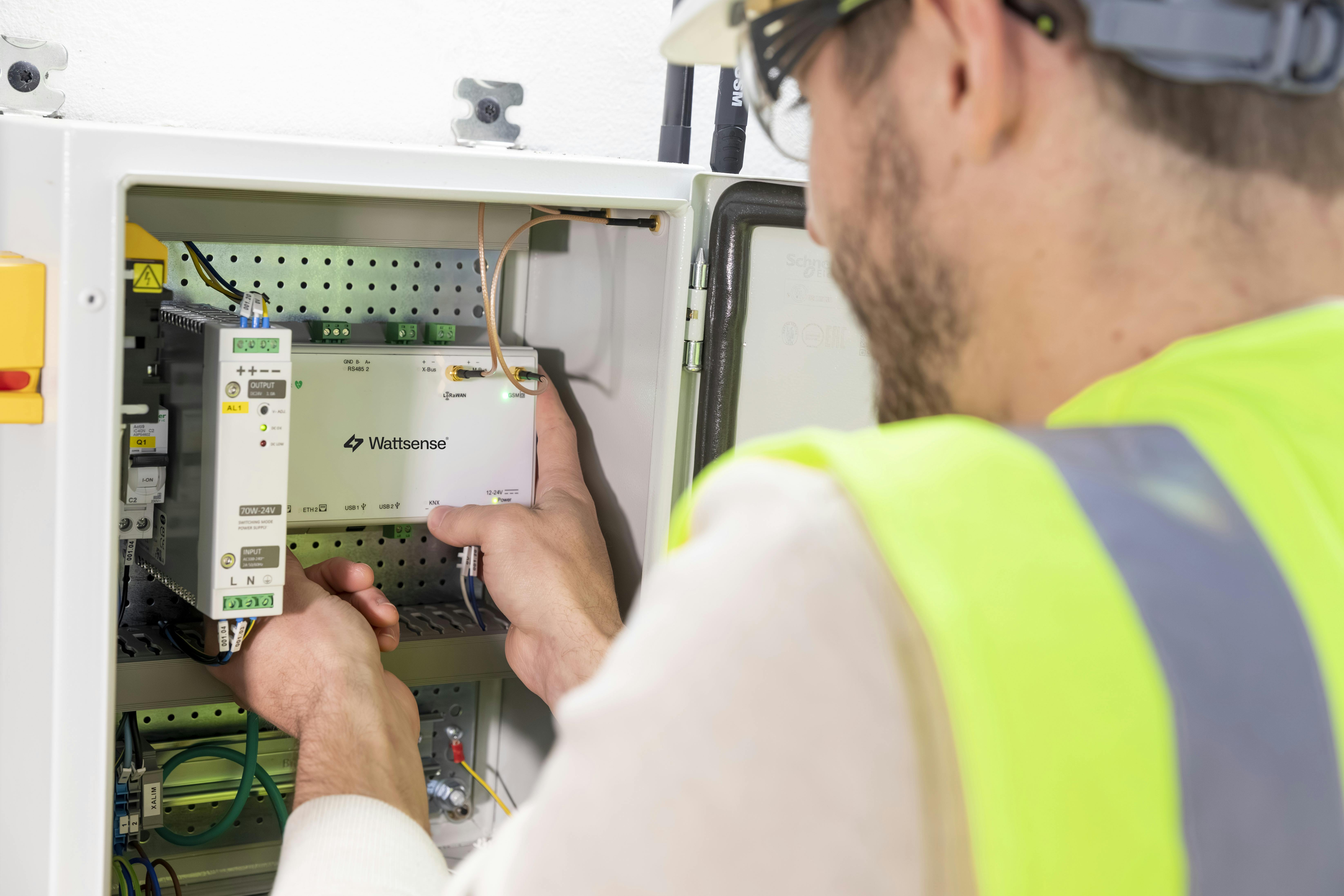 Do you want to add value to your building with LoRaWAN ?