Wattsense
BMS integration and maintenance simplified with the Wattsense Bridge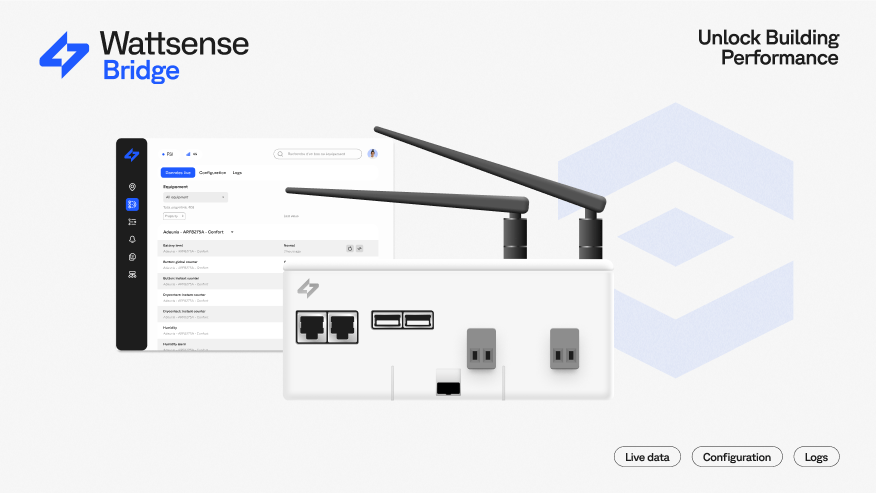 Automation engineers search for the fastest and most cost-effective way to integrate Building Management Systems (BMS) and communicate with different types of building equipment. The objective is to install, manage, and maintain automation systems used in industrial, residential, and commercial facilities. Property owners, facility managers, and integration companies, among other real estate players, are challenged to reduce cost and project duration.  

Engineers in the integration sector also need solutions to locally process data independently from the Cloud. That is why Wattsense is rethinking the traditional process of integrating buildings and is introducing its Hub offer as an on-premises version of the Wattsense Tower.  
What is the Bridge?
The Wattsense Bridge is a universal connector for BMS that stands out from traditional gateways for its quick installation, advanced features, and versatility. Designed and manufactured in France, the Bridge can communicate with different protocols, whether they are open or proprietary.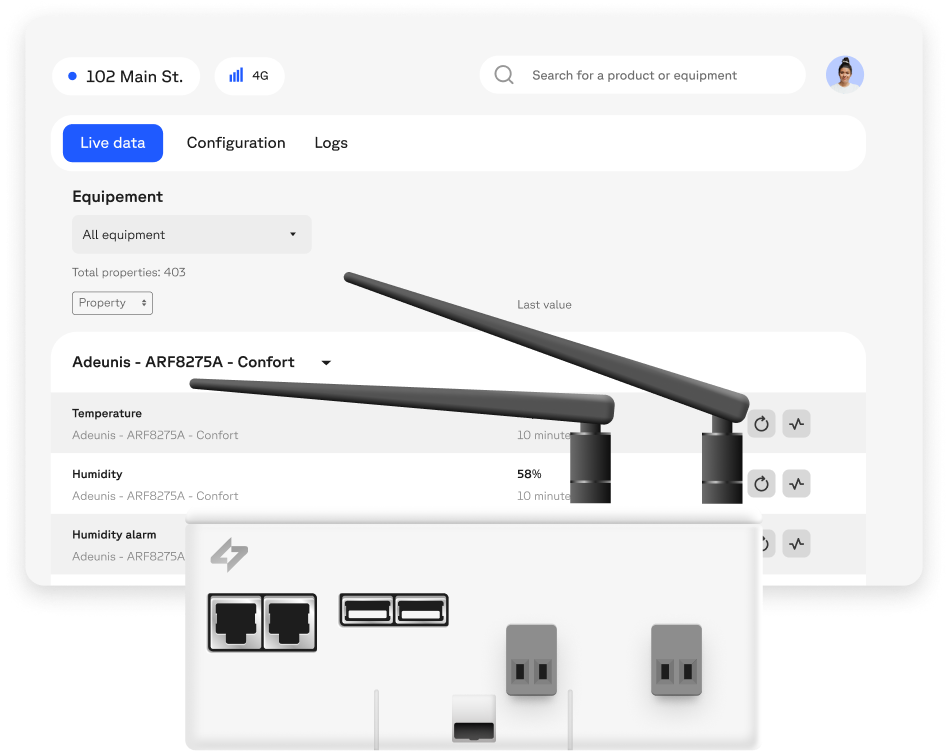 Advantages of the Wattsense Bridge :

User Console

The console is designed with the target user in mind as a way to guarantee intuitive and clear user navigation.

Configuration Wizard

So easy and quick to install that anyone can do the job. Users can connect field devices in just a few clicks.

BACnet Server and universal smart converter

A simple, interoperable, standard way to forward field data coming from different devices to a BMS. The BACnet server scans every data point coming from any communication protocol and can be seen and shared through our user console quickly and efficiently.

Integrated into the system

Connect the required software to the Hub using the BACnet server and MQTT client protocols.


On-site access

The Wattsnese Bridge can be used in projects where the internet connection is not permitted, such as government buildings, data centers, etc.



Compatibility checker

A tool to quickly verify if the equipment to connect is compatible with the Wattsense service. Currently, 700 types of equipment are available on the Configuration Wizard. Check our online version.


One-time purchase
With the Hub, there is no need for subscriptions and recurring payments. We believe in flexibility, so if you decide to use our Cloud Service and subscription plan in the future, you can always make the change.  


Wireless

Embedded radio functionalities such as LoRaWAN.

A product for BMS integration

Installing or upgrading Building Management Systems is an expensive and challenging task due to the complexity of communication protocols and a lack of smart devices to ease integration and decrease the time spent on job sites and trips.

The Wattsense Hub feature offers a budget-friendly route to scalability by giving companies flexibility and control to expand their services and reduce installation time and operational costs. This flexibility gives users the opportunity to adapt quickly to the evolving property maintenance sector.

Demo
Are you looking for an easy, intuitive way to integrate buildings and locally process data? Upgrade your buildings with an intuitive and open BMS infrastructure. The Hub will soon be available for purchase. Write us at contact@wattsense.com to organize a Demo.