Using the Wattsense Management Console, you can now in a matter of minutes add and edit networks and properties thanks to our new Basic Configurator feature. By incorporating pre-filled forms, it is far more accessible to manage and control devices.
As part of the beta version of our Management Console, during the third quarter of 2018, we introduced the Code Configuration process created with software developers in mind. The data structures and objects are stored in a JavaScript Object Notation (JSON) file. To modify networks and properties, someone with technical knowledge of the network manually introduces the parameters with the assistance of the API documentation.
Though it gets the job done and developers seem to like it, this process is not for everyone. At Wattsense our primary goal is to make it easy to connect buildings, that's why the creation of an additional more straightforward configuration interface has been part of our roadmap since day one.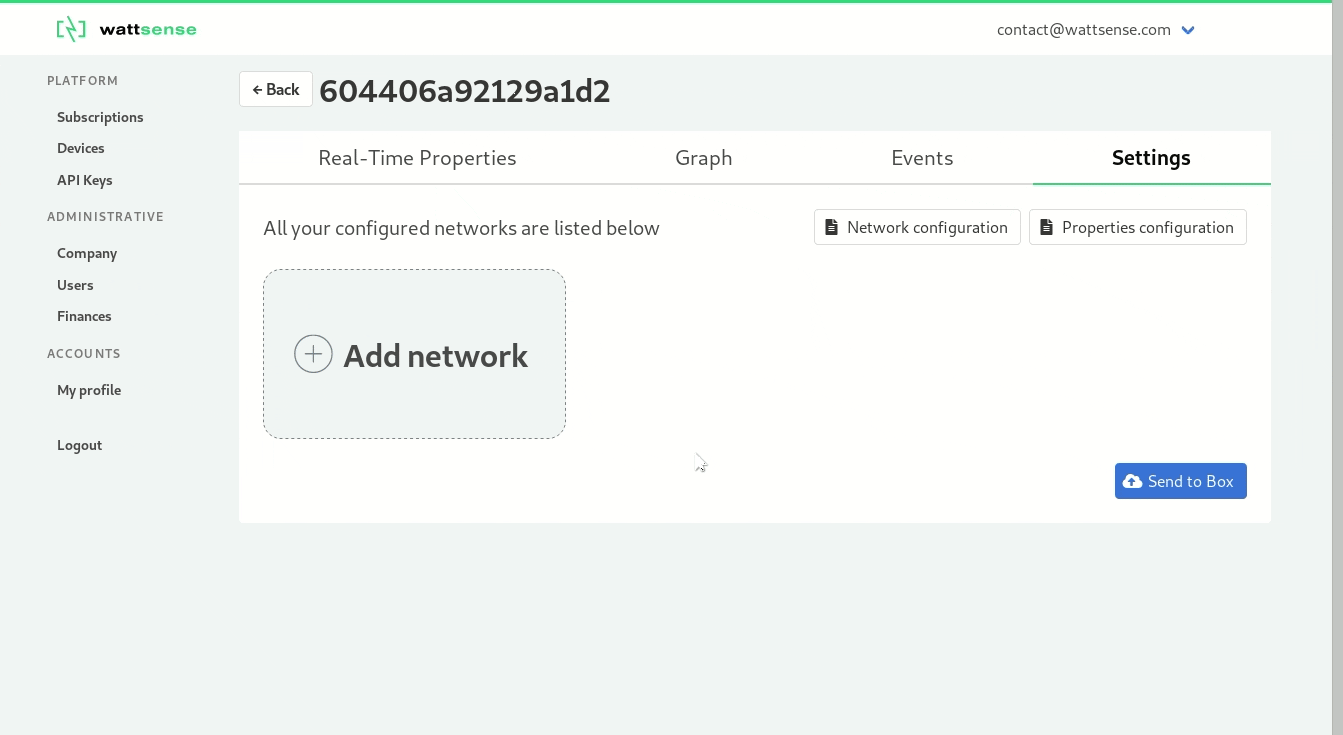 The Basic Configurator allows you to identify your properties and networks, as well as specify parameters and protocols without having to edit the JSON file directly. For those that prefer the Code Configuration, it will remain available. The pre-filled forms simply demystify the configuration process. Complete the form and create your network.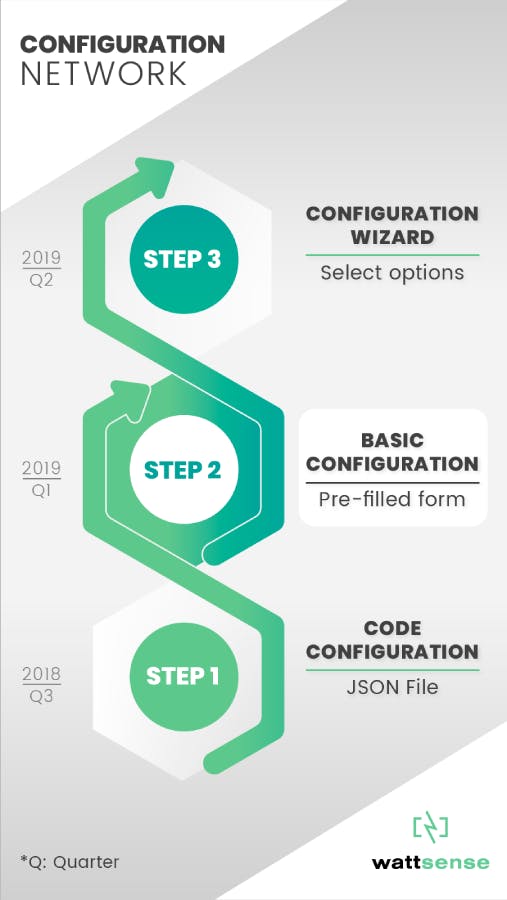 But we are not stopping here, by the end of the second quarter of 2019 we will be releasing a plug and play Configuration Wizard which will allow to set up a whole network in a few clicks. The wizard will be using a configuration database which we started building in 2018 and which keeps growing every day. Stay tuned!
We know configurations can seem tricky but don't worry our tech support is here to help with all configuration activities and queries, give us a shout by requesting a demo or contacting us at contact@wattsense.com