Opening the traditionally closed building management software market to all developers while trying to lower the world's energy consumption it's no picnic. That's why in Wattsense, we are calling for backup and proudly welcoming Mohamed Belaouad, Quentin Garcia, and Mohamed Zenadi,  into our team. With their collaboration, we will accelerate the development of our products and services, moving from Beta to General Availability.
We are currently developing an API platform solution that will remotely control the technical management of commercial, tertiary, and industrial buildings. Starting with HVAC equipment (Heating, Ventilation, Air Conditioning).
Not only are we trying to tear down the wall that separates software developers from the building management optimization market. Most importantly, we are building a bridge between them. How? By providing developers with easy access through our cloud API, as well as our open-source and open-hardware IoT devices. Developers will only have to plug and play.
To make this happen, we need people that have our back that can bring to the table skills, experience, the right attitude, and the occasional Croissant. And precisely that is what we found in computer engineers Mohamed Belaouad and Mohamed Zenadi, as well as HVAC expert Quentin Garcia.
Get to know our newest members and find out how they are helping Wattsense reduce global energy waste by changing the building management sector.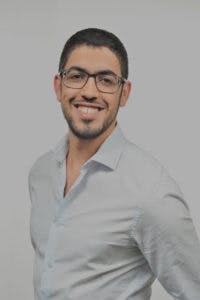 Mohamed Belaouad ︱Embedded Systems Engineer
An embedded systems engineer who graduated from CPE Lyon, Mohamed B has been a part of companies such as Adeneo and Wyplay. Throughout his professional career, he has worked on the design of a Linux acquisition system on a Cyclone V SoC-FPGA. He has embedded software for industry transport and buildings and additionally handled C and C++ middleware development and software integration. The guy is a pro!
Role in Wattsense: In charge of developing the embedded software of the card for the BMS box. This process will include the development in C of the embedded software and the configuration of low-level layers (Linux operating system and drivers) through the customization of software packages.
Secret weapon: His experience and knowledge are invaluable when it comes to strengthening Wattsense's embedded systems team and developing the software that equips our boxes. A crucial part of this puzzle.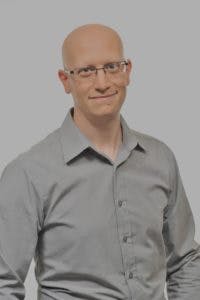 Quentin Garcia ︱HVAC application manager
With a technical degree in refrigeration engineering and over 13 years of experience in the business, we knew he was the right person for the job. Quentin worked for companies such as Carrier, Toshiba, and Danfoss. He went from technical salesman to application engineer, helping customers integrate compressors and refrigeration components.
Role in Wattsense: Creating ways to help our future developer customers understand how the specialized equipment of buildings works and how to make optimization tools that interact effectively. Formalizing open-source documentation on both the HVAC business and hardware and the Wattsense solution is currently keeping him busy.
Secret weapon: His technical knowledge of HVAC trades, offers to our engineer's valuable insight used to improve the Wattsense solution. These years of experience also let him thoroughly know the types of equipment in the HVAC field and how to control, operate and install different modalities.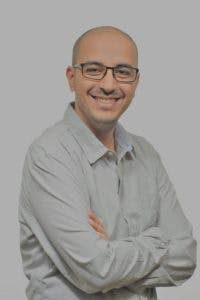 Mohamed Zenadi ︱ Ph.D. in Software Security and High-Performance Computing
With a Ph.D. from the National Polytechnic Institute in Toulouse, Mohamed Z means serious business.  He has worked for the startup LumApps, did back-end programming for LumWork and was part of the Data Analytics team of the bioMérieux Group. He was involved in the creation of hardware-integrated databases, the architecture of bacterial analysis tools for hospitals and medical laboratories, additionally to the management of scientific infrastructures facilitating the access of bioinformaticians.
Role in Wattsense: Alongside Louis V (CEO) and Louis R (VP of embedded systems), he is defining the requirements and roadmap of the WattSense solution. Also, he's specifying and developing the APIs of the platform, implementing the specifications of the communication protocol between the box and platform and taking care of the automation of the cloud deployment, making sure its reliable. Let's just say he is not taking any naps during work hours.
Secret weapon: Back-end wizard. His contribution will be decisive for creating and implementing the data access layer of the Wattsense platform.
Want to be part of our team? Write at: contact@wattsense.com or give us a call at Write at: contact@wattsense.com or give us a call at +33 4 28 29 83 49.