Wattsense
m2m Germany welcomes new partnership with Wattsense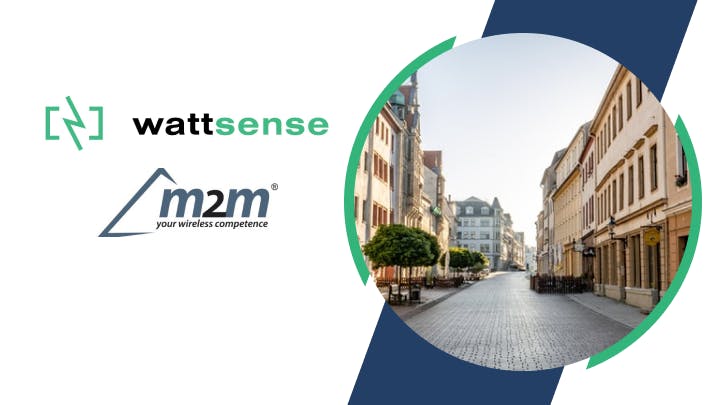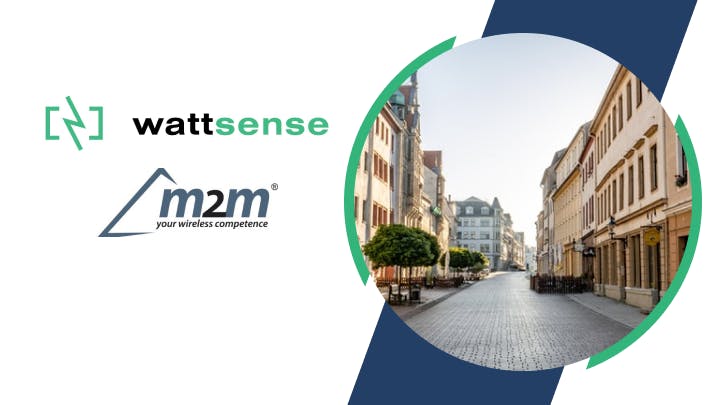 As a result of the increase in IoT sensor networks, including LoRaWAN®, and the exponential growth of machine-to-machine (M2M) communication and smart networking, m2m has become a full-service provider for the digitalization of buildings.
m2m Germany is excited to announce a  partnership with Wattsense, a French technology company that has been successfully building connectivity solutions & IT infrastructures for building management since 2017. Joining the m2m Germany's portfolio is the Wattsense plug-and-play connectivity solution, which integrates into existing Building Management Systems (BMS) as well as non-connected buildings. The solution consists of a multi-protocol device that is versatile, interoperable, and easy to deploy and a web-based console to configure equipment and visualize data.
The technical management of small and medium-sized buildings presents facility managers and building technicians with various challenges. Wattsense offers a solution characterized not only by the ease of use but also by a high level of interoperability.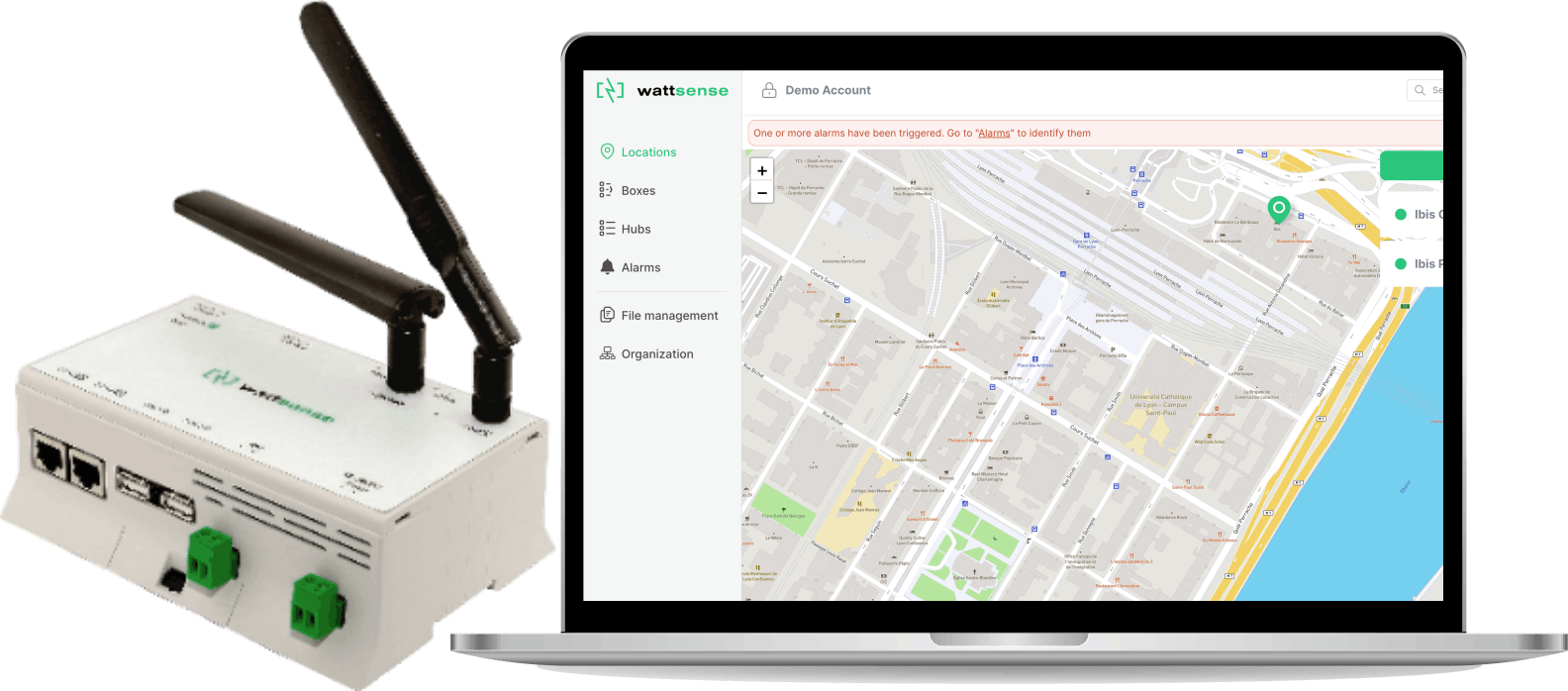 The Wattsense solution supports 11 main protocols for field communication and can be easily integrated, connected to the Cloud, and operated in a software-as-a-service (SaaS) model. The benefits of this solution are accessible to a broader range of property types, not only large buildings but also small and medium-sized buildings such as schools, offices, municipal buildings, warehouses, and retail.
Today's requirements for comfort, CO2 reduction, and sustainability in buildings are high. BMS and Internet of Things (IoT) technologies are often unavailable for small and medium-sized buildings. Wattsense helps implement these technologies quickly, without great effort, and at a lower cost.
The Highest flexibility
"The Cloud-based business model and multi-protocol technology fits perfectly with our product portfolio and offers our customers a significant simplification in setting up, deploying, and scaling, as well as some cost benefits by eliminating high integration costs and consulting-intensive stand-alone solutions," says Marius Nickolai, Managing Director of m2m Germany.
Integrations or external service providers can be used via API through the user interface, offering additional flexibility. Customers can connect a wide range of devices and make them IoT-enabled. The Wattsense devices can be easily integrated into an existing BMS, allowing you to add LoRaWAN® sensors from manufacturers such as Sensing Labs, Milesight, elvaco, and other smart devices to your solutions. If no BMS is available, a BMS network can be created directly from the Box.
Achieving more together
With its in-depth know-how and years of industry expertise, m2m Germany already offers sustainable and efficient solutions for tomorrow's requirements. More and more public institutions, utilities, and manufacturing industries rely on m2m Germany as a partner for planning, designing, and setting up local LoRa radio networks and implementing individual requirements.
Romain Philipon, Account Executive at Wattsense, affirms:
"The technical expertise of our two companies, m2m, and Wattsense, creates great synergy and strengthens our offer considerably on a European level."
As a specialist for M2M and IoT solutions, m2m Germany has been supporting customers in implementing digitalization projects for over 15 years. It sees itself as an "enabler" of new business models and opportunities like Big Data. Currently, its technical focus is on wireless technologies such as 5G, LTE, Bluetooth, LoRa®, or NB-IoT.
Wattsense's hardware and software solutions are available via m2m Germany.
Are you interested in distributing a solution that brings BMS and IoT technologies to small and medium-sized buildings? Visit our distributors' page.