Wattsense
Connect equipment in seconds with the new Configuration Wizard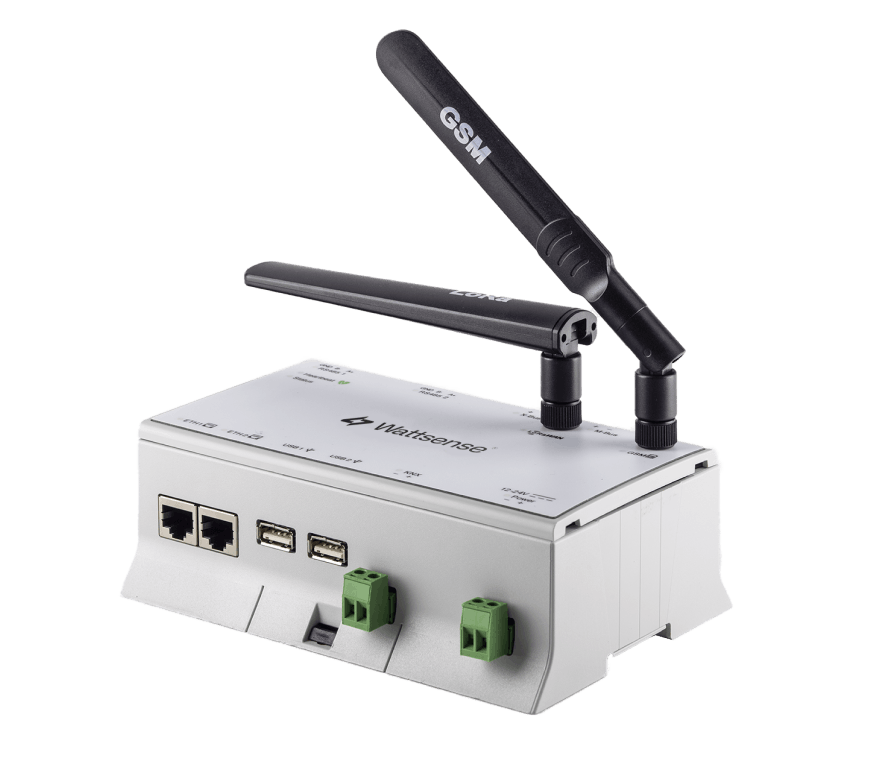 You can now set up an entire network and deploy it in just a few clicks, thanks to our new plug-and-play Configuration Wizard. Connecting your equipment to the Cloud, and adding or editing networks and data points has never been easier.  
Equipment configurations are often tricky and complex. At Wattsense, our primary goal is to simplify the process of connecting to buildings for teams looking to improve energy performance or manage facilities. That's why the creation of an additional, more straightforward configuration interface has been part of our roadmap since day one.
Connecting your equipment takes three simple steps:

1- Select the equipment
Pick the equipment you wish to connect using our drop-down menu. The advanced mode is still available for devices that are not listed.

2- Click on your connector
Select the connector of the Box to which your equipment is plugged.
3- Choose the data points
These are the equipment information you want to collect, for example, the temperature, level of humidity, or an ON/OFF state.

The reasoning behind the Configuration Wizard is to give autonomy and speed to our users. You can connect your equipment without third parties and deploy your solution to multiple buildings hassle-free.  
The game-changer feature of the Configuration Wizard is the incorporation of the equipment database, An organized storage of data required for network configuration, such as the equipment brand, model, datasheets, and communication tables. The database serves as a pre-stored library of devices. This library was created by migrating all the information obtained from official equipment manuals and registering them into a digital format.

What is the purpose of the database? Imagine you want to connect a Modbus device. Instead of having to go through the equipment documentation, find the communication table, and input everything manually, with the database, everything is stored internally. You only need to click on the device, and the rest of the information is filled out automatically in our user console.

As of this moment, 520 pieces of equipment and their models are verified by Wattsense, meaning that our Box is guaranteed to connect to this number of equipment using the Configuration Wizard.
Coming soon

Work doesn't stop here we are already working on new features to improve our management console and Configuration Wizard. Users will be able to:

Configure BACnet and LON devices through the Configuration Wizard.

Utilize a new and even more intuitive layout for the user console.

Find regularly new equipment registered in the Configuration Wizard as we are adding on as per our users' requests.

Try out the Configuration Wizard and see the Wattsense solution in action. Request a demo or contact us at contact@wattsense.com or contact us at contact@wattsense.com.