Wattsense
The Wattsense Box is here, and it's 10x more versatile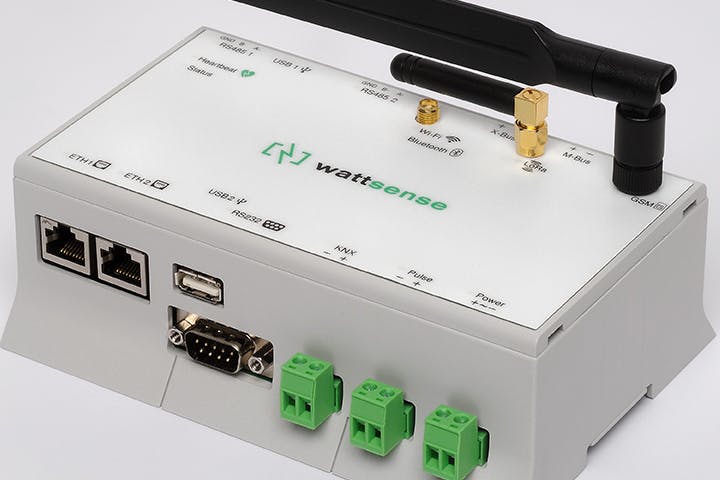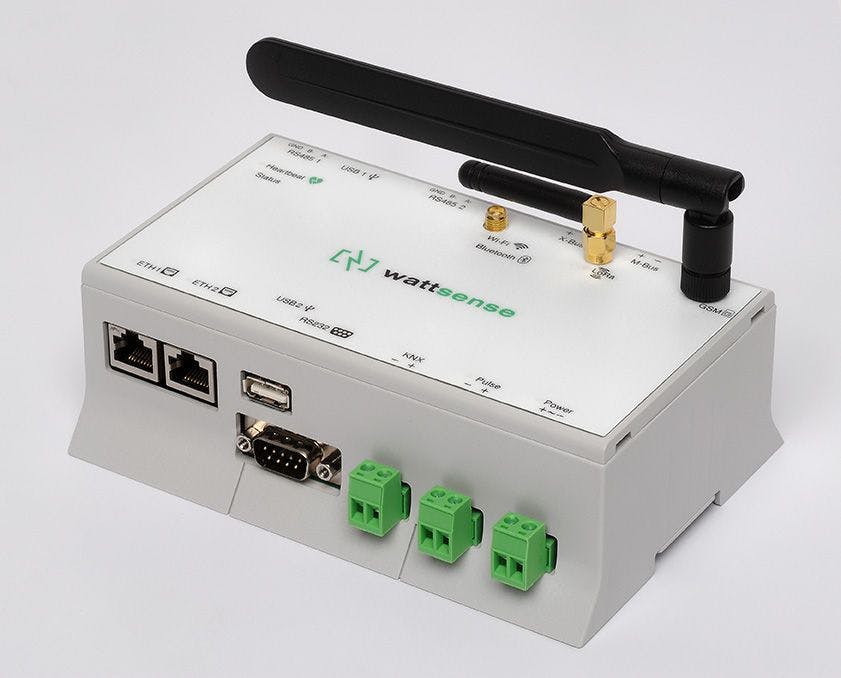 The IoT device that drastically simplifies the way apps connect to buildings is ready to order. Full integration of hardware, embedded software and cloud services, the Wattsense Box quickly connects applications and software to building assets and equipment.

Wattsense, as an on-demand, non-intrusive solution is the new standard in building connectivity. Its products, The Wattsense Box and Cloud service, are helping forward-thinking facility managers deliver operational efficiency and create higher value customer services.

With the introduction of the Wattsense Box as a solution for the FM market, deploying applications or installing facility optimization software into buildings has never been easier. The Box universalizes BMS field communication protocols such as BACnet, Modbus, M-Bus, into a neatly embedded API. Gone are the days when facility managers spent countless hours trying to integrate those protocols into their monitoring or maintenance applications.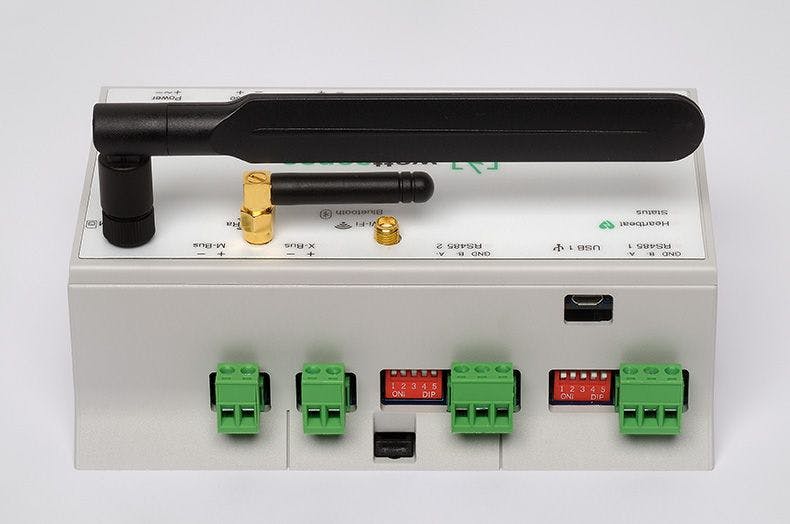 With the Box, data can be easily collected in real time and made available through our Cloud Service. A Pulse Counter and field bus standards such as KNX Bus, M-Bus, WM-Bus, LPB/BSB Bus are all integrated into the device to offer easy access. Users can manage assets such as air conditioning, boilers, gas, water, and electricity meters, to name a few.
For the Wattsense Box, wireless protocols are not an obstacle either. LoRa allows the connection to IoT sensors and using the GSM technology users can access our Cloud Service. Learn more about the Box specs on our products page.

The Box breaks the tradition of having to combine PLCs, gateways, and modems to connect to assets. The Wattsense Box is 25% smaller than its Beta version and 10 times more versatile and powerful. It was designed, iterated and continually improved using valuable feedback from users and customers who participated in our private Beta launch during the summer of 2018.
What customers are saying about the Wattsense service

"We chose the Wattsense solution because of the simplicity of its installation, and its ability to connect equipment in a boiler room via the internet, keeping costs under control."   - David Boutillier, in charge of Studies and Energy Efficiency at Idex
"Wattsense enabled us to further support our Evergreen customer in their efforts to improve the energy performance of their building. In addition, the responsiveness, professionalism and listening skills of the Wattsense team have fully satisfied us during our first PoC."    - Thomas Margot, Energy Engineer part of the Energy Performance Unit of Bouygues Energies & Services.


Designed as an industrial extensible product the Box is the easiest, fastest and most affordable way to deploy your app into buildings. Start now, order the Wattsense Box.