Communication Protocols
Connect and control De Dietrich equipment remotely with the Wattsense Diematic driver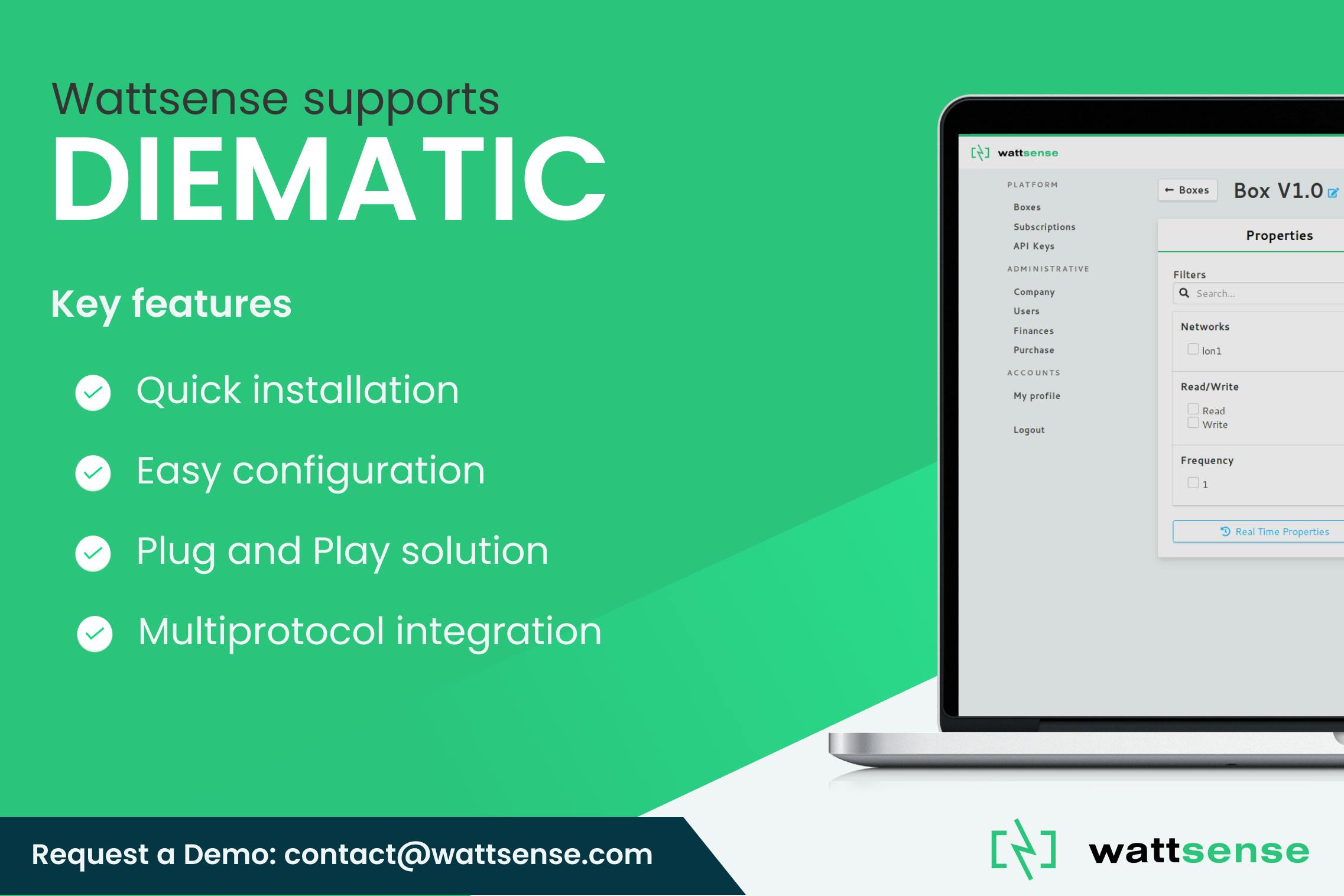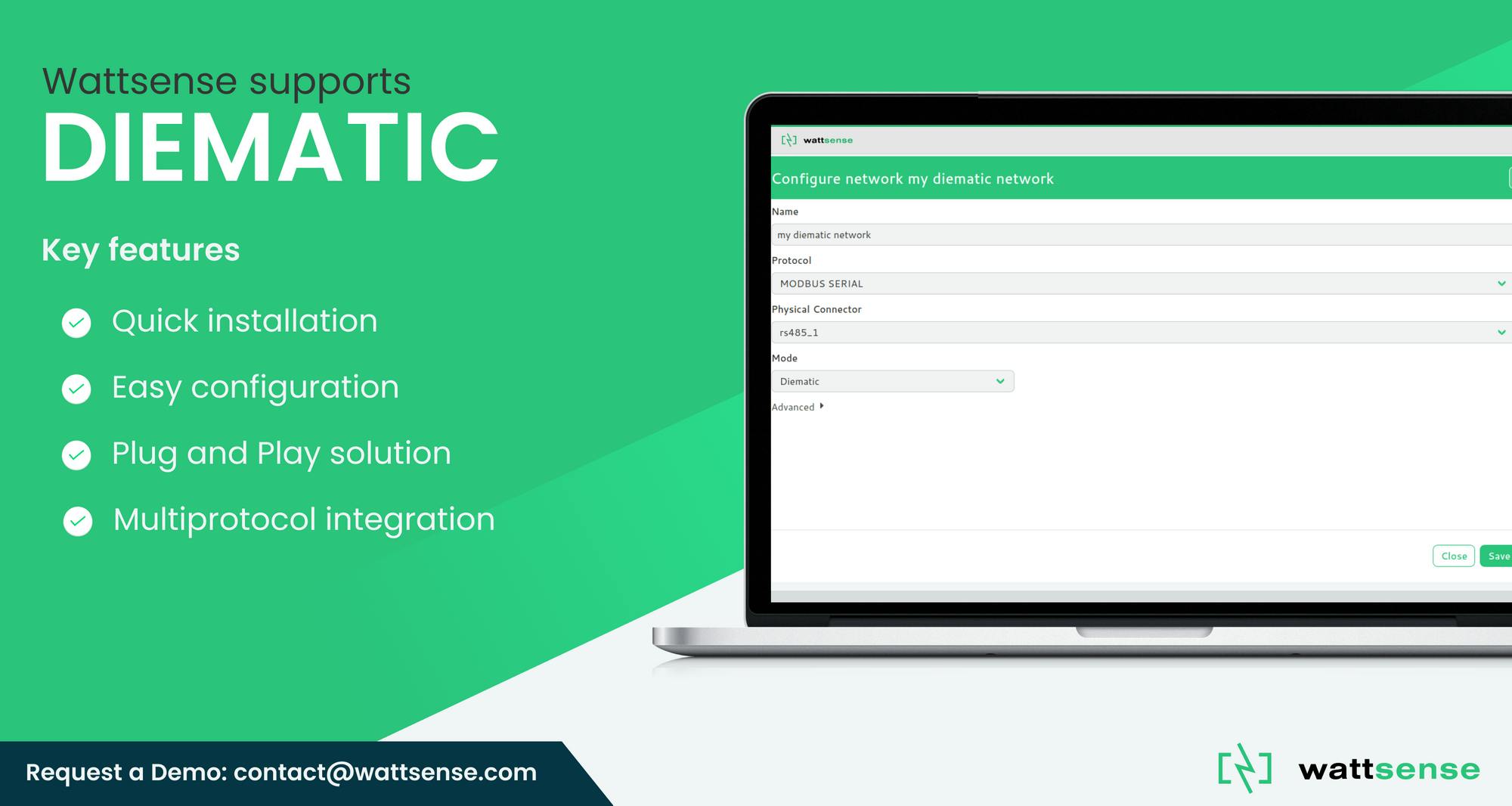 Diematic is a protocol created to communicate and control boilers from De Dietrich, a company dedicated to thermal comfort. This communication protocol is a proprietary extension of the open Modbus RTU protocol mostly used within Building Management Systems (BMS) and Industrial Automation Systems (IAS).

Unlike Modbus, which functions with communication between only one master and several slaves, Diematic was created to allow two masters on the same bus network, more than one master can make requests to the equipment (slaves).

Controlling remotely and efficiently accessing data from these boilers can be critical to lowering energy consumption in the building management sector. De Dietrich boilers are present in more than 60 countries, most significantly in France.  

However, dealing with closed protocols, like Diematic, can be a disadvantage for property owners, PropTechs, and facility managers. Companies are presented with limited legacy upgrade options and can be restricted to an expensive selection of devices.

As a way to help companies connect easily to their equipment and overcome the mentioned challenges, we integrated the Diematic protocol into the Wattsense service.

Key features of the Wattsense Diematic driver:

The Wattsense Box is a managed device to connect all equipment in all buildings. In less than a day, you can install with your team De Dietrich boilers to the Box and access your data.


Configure your equipment, collect data, and send commands remotely with the Wattsense user console. The console is an interface with a data dashboard and control panel that allows you to determine data points, frequencies, access rights, as well as manage events and alarms.


With our plug and play solution, you can connect directly to your De Dietrich equipment without modifying or tampering local systems, no need to rely on DIY hacks, multiple gateways, PLCs, or VPNs. The Wattsense service provides a escalable and reliable connection.
Multiprotocol integration  

With Wattsense, as a universal building connector, you not only have access to Diematic speaking devices, but you can also connect anything from water pumps, BMS, and HVAC systems to IoT sensors. The Wattsense solution universalizes BMS field communication protocols into one embedded API. Currently, these are our available protocols: Modbus, BACnet, LoRaWAN, M-Bus, LPB, KNX.


Try our Diematic integration. Get your Demo and quickly deploy your applications in buildings.